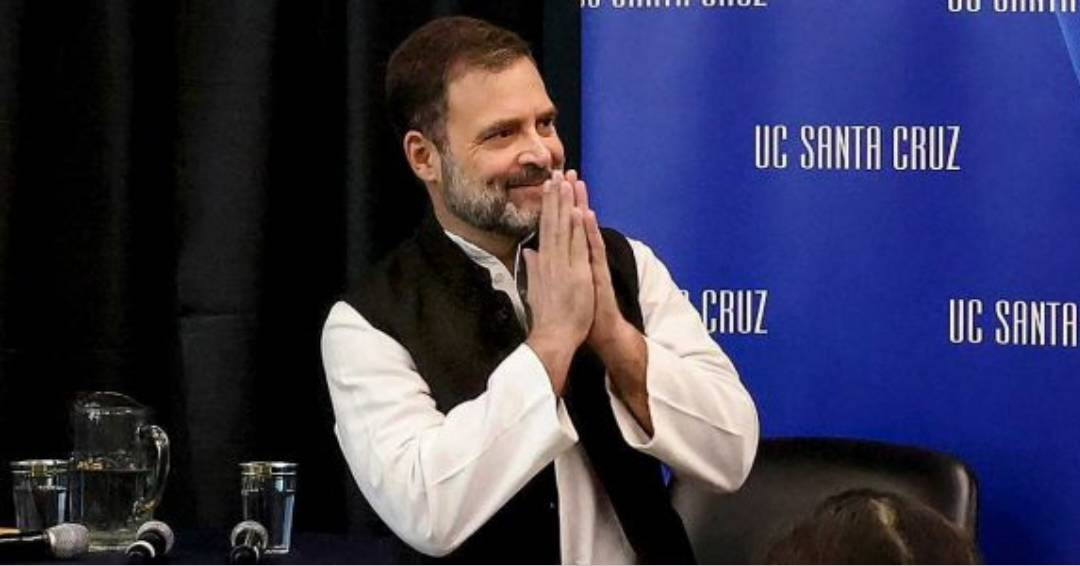 Congress leader Rahul Gandhi concluded his visit to the United States by launching a scathing attack on Prime Minister Narendra Modi and the Bharatiya Janata Party. Speaking at a community event organized by the Indian Overseas Congress – USA, Gandhi criticized the BJP and RSS for their inability to focus on the future, stating, "You ask anything, they look into the past." He highlighted instances where the BJP deflects blame by referring to past actions of the Congress Party. Gandhi used a metaphor, emphasizing that driving a car while only looking in the rearview mirror leads to continuous accidents. He further expressed concern about the BJP's lack of vision for the future.
Addressing the audience, Gandhi called for defending the institutions, judiciary, and media of India. He emphasized the significance of the country's Constitution and democracy, stating that modern India cannot exist without them. Gandhi observed that people at public meetings believe in the idea of India, democratic principles, and the Constitution, promoting affection and love among fellow citizens. He acknowledged the challenges faced by India, such as unemployment, and stressed the importance of providing productive opportunities for the youth.
Gandhi criticized the changing definition of 'Indianness,' stating that being hateful, abusive, and violent is not representative of Indian values. He mentioned influential figures like Mahatma Gandhi, Guru Nanak, and Ambedkar as embodiments of true Indian values and rejected the notion that hatred is synonymous with Indianness. Gandhi expressed his desire to build a strong relationship with the Indian diaspora in the United States, seeking their input and perspectives.
During his speech, an individual with a Khalistani flag interrupted Gandhi, but he responded with a calm greeting. Despite the incident, Gandhi emphasized the non-violent and inclusive approach of the Congress party, rejecting the use of hatred to combat hatred. He referred to his slogan, "Nafrat ke bazaar mein mohabbat ki dukan" (a store of love in the market of hatred), reiterating the party's commitment to promoting love and compassion.
Gandhi concluded by stating his intention to focus on the future and finding effective ways to move forward as a nation, spreading love and kindness among people. He emphasized the importance of dialogue and understanding, rejecting the idea of one-sided communication like the "Mann ki Baat" program.