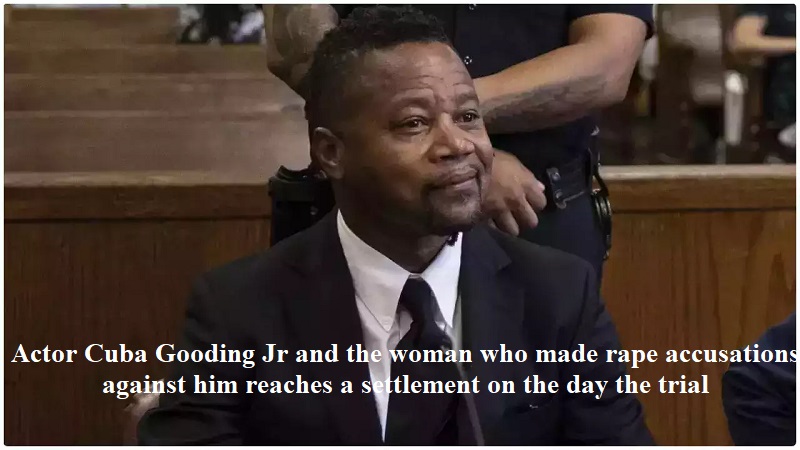 According to a report by Fox News, actor Cuba Gooding Jr. and the woman who accused him of rape have reached a settlement on the day the trial was scheduled to begin. Just as jury selection was about to commence, both parties submitted a court document confirming the agreement. The civil case against Gooding Jr. involved allegations of forcible rape, and the anonymous woman initially sought $6 million in damages. The judge had previously ordered the woman to disclose her legal name before proceeding with the trial. However, the deadline for submitting the amended document, which included her name, passed without any submission.
Gloria Allred, the plaintiff's attorney, chose not to comment on the matter. On Friday, the judge ruled that testimony from three other accusers would be allowed during the trial. These women had accused Gooding Jr. of sexual assaults in 2009, 2012, and 2019.
Gooding Jr.'s presence at the civil trial was not obligatory, which created uncertainty regarding his potential participation in his defense. The plaintiff, identified as Jane Doe, accused Gooding Jr. of sexually assaulting her in 2013 at the Mercer Hotel in New York City. The actor has consistently denied any wrongdoing and maintained that the sexual encounter was consensual.
The civil trial followed a previous criminal trial in which Gooding Jr. reached a settlement with Manhattan prosecutors. As a result, he managed to avoid jail time and a criminal record.
Cuba Gooding Jr. was born on January 2, 1968, in The Bronx, New York City, United States. He hails from a family with a background in the entertainment industry, as his father, Cuba Gooding Sr., was a popular soul singer. Gooding Jr. gained widespread recognition and critical acclaim for his role as Rod Tidwell in the 1996 film "Jerry Maguire," for which he won an Academy Award for Best Supporting Actor. He has also appeared in notable films such as "Boyz n the Hood," "A Few Good Men," "Men of Honor," and "The Butler."