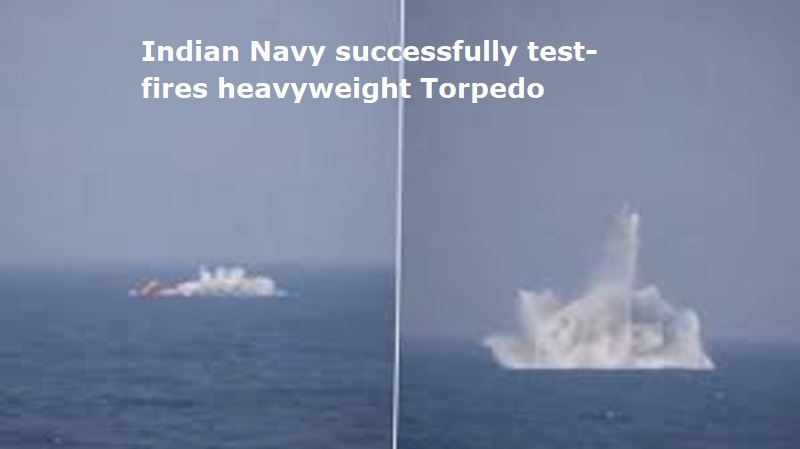 New Delhi: The Indian Navy successfully test-fired  a 'Made In India' heavyweight Torpedo. The heavyweight Torpedo  destroyed an  underwater target.
'Successful engagement of an underwater target by an indigenously developed heavyweight torpedo is a significant milestone in Indian Navy and DRDO (Defence Research and Development Organisation) quest for accurate delivery of ordnance on target in the underwater domain,' said Navy in a tweet.
Also Read: State government raises electricity prices by Rs 2.89 per unit 
Last month, the Navy tested an advanced missile from the destroyer INS Mormugao. The missile, known as 'Sea Skimming', hit the target floating in the sea from below. According to the Indian Navy, the missile is capable of hitting its target up to a distance of 300 km.