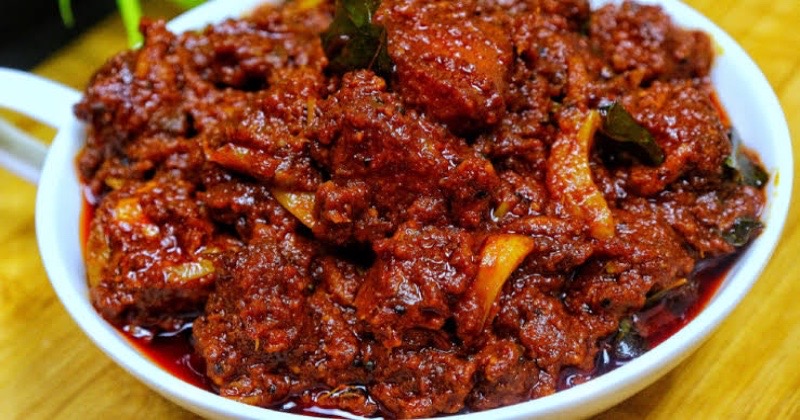 Fish pickle is a popular dish in Kerala, India. Here's a recipe to make fish pickle:
Ingredients:
– 1 kg fish (tuna, mackerel, or sardines work well)
– 1/2 cup vinegar
– 1/2 cup oil
– 1/2 tsp turmeric powder
– 1 tsp mustard seeds
– 1 tsp fenugreek seeds
– 1 tsp cumin seeds
– 1/2 tsp fennel seeds
– 1/2 tsp black pepper
– 1/2 tsp red chili powder
– 1/2 tsp garlic paste
– 1/2 tsp ginger paste
– 1/2 tsp salt
– 2-3 sprigs of curry leaves
Instructions:
1. Clean the fish and cut it into small pieces.
2. In a pan, heat the oil and add mustard seeds, fenugreek seeds, cumin seeds, fennel seeds, and black pepper. Fry until the mustard seeds start to pop.
3. Add garlic paste, ginger paste, curry leaves, and red chili powder. Fry for a minute.
4. Add turmeric powder and salt. Mix well.
5. Add the fish pieces and cook for 5-7 minutes.
6. Add vinegar and cook for another 5-7 minutes.
7. Turn off the heat and let the pickle cool down.
8. Store the pickle in a clean and dry jar.
Enjoy your homemade fish pickle with steamed rice or bread!