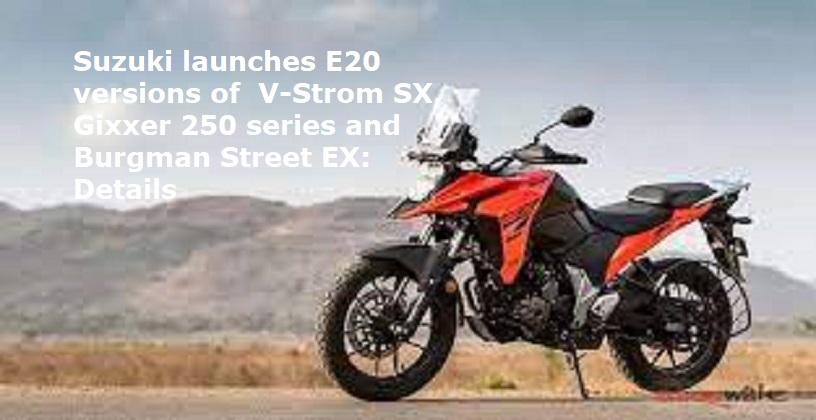 Mumbai: Leading two wheeler brand in the country, Suzuki Motorcycle India has launched the E20 compliant versions of the V-Strom SX, Gixxer 250 series and Burgman Street EX. These motorcycles can run on petrol with an ethanol blend of up to 20%.
The V-Strom SX continues to be priced at Rs 2.11 lakh, and the Gixxer 250 range is priced between Rs 1.81 lakh and Rs 2.02 lakh for the top variant.
Suzuki made its scooter range of Access, Avenis and Burgman Street E20 compliant a few months ago.
Also Read: Indian Navy successfully test-fires heavyweight Torpedo 
'We are proud to share that our entire domestic product portfolio is now E20 compliant. This positive shift is quite ahead of the timeline stated by the Government of India for the two-wheeler industry. While we continue to cater to the diverse demands of our customers, as a responsible company we are also committed to reducing the carbon footprint for cleaner and greener tomorrow,' said Devashish Handa, Executive Vice President, Suzuki Motorcycle India Pvt. Ltd.