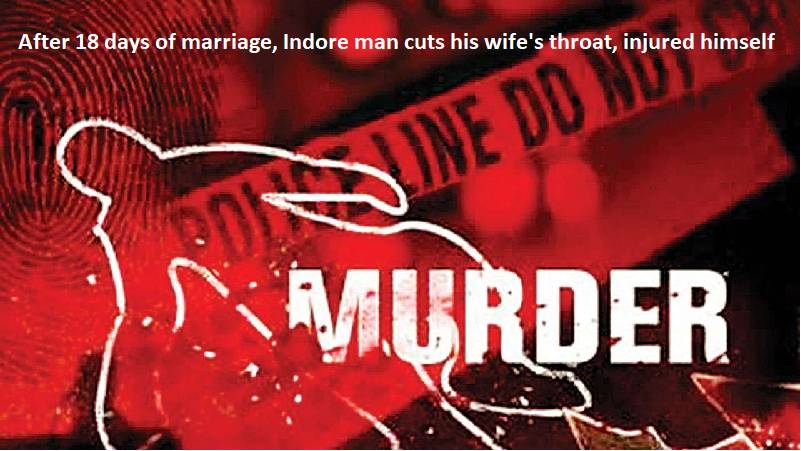 After only 18 days of marriage, a man is accused of slicing his wife's throat in Mhow, Indore, on Wednesday. The accused cut himself with the same knife after killing his wife.
Rural SP, Hitika Wasal said, 'The accused identified as Vicky works at a factory in Pithampur. Prima facie, it appears that Vicky did not want to get married to Anjali, and the marriage was against his wishes. He killed Anjali on Wednesday and later injured himself using the same weapon.'
The police arrived at the spot after getting the information and took Anjali's body for a post-mortem examination. Vicky is currently receiving therapy, and she said that his status is stable. The police have opened a case and are conducting more investigations.