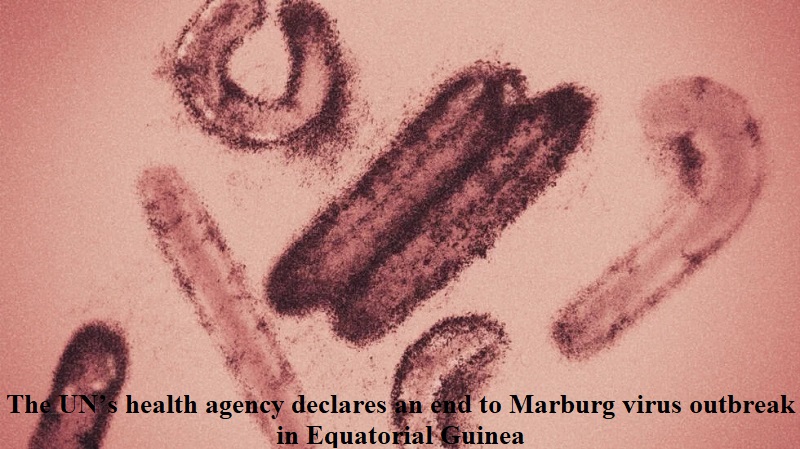 The World Health Organization (WHO) announced the end of the Marburg virus epidemic in Equatorial Guinea, which lasted for nearly four months and resulted in 35 confirmed or suspected deaths. This declaration came just days after WHO also declared the end of the deadly Marburg virus outbreak in Tanzania.
In its statement, WHO confirmed that there were no new cases reported in Equatorial Guinea for the past 42 days since the discharge of the last patient. The outbreak was first confirmed in the country on February 13, following the deaths of nine individuals in one province.
According to WHO data, there were a total of 17 laboratory-confirmed cases and 12 deaths attributed to the virus. Additionally, all 23 probable cases resulted in fatalities. Four patients have successfully recovered from the virus and are now receiving post-recovery support through a survivors program.
Dr. Matshidiso Moeti, WHO's Regional Director for Africa, acknowledged the ongoing threat of outbreak-prone diseases in Africa but expressed confidence in the region's increasing expertise in emergency response. She commended the efforts of Equatorial Guinea's health workers and partner organizations in bringing an end to the outbreak and emphasized the importance of continuous improvement in detecting and responding to disease outbreaks.
The Marburg virus had affected eight provinces in Equatorial Guinea, with the Bata district in the Litoral province being the most heavily impacted, reporting 11 laboratory-confirmed cases.
Regarding Tanzania, WHO reported that the country had declared an end to its Marburg virus outbreak on June 2. Tanzania recorded a total of nine cases, with eight being confirmed and one classified as probable. Among the confirmed cases, three patients recovered, while the disease claimed the lives of six individuals in the East African country.
The Marburg virus disease is a highly virulent illness that belongs to the same family of viruses as Ebola, according to WHO. It was first identified in 1967 during outbreaks in laboratories in Marburg and Frankfurt, Germany, as well as in Belgrade, Serbia. The disease resulted in the deaths of seven individuals who had been conducting research on monkeys. The virus was later associated with African green monkeys from Uganda, although the natural carrier of the Marburg virus is the African fruit bat.