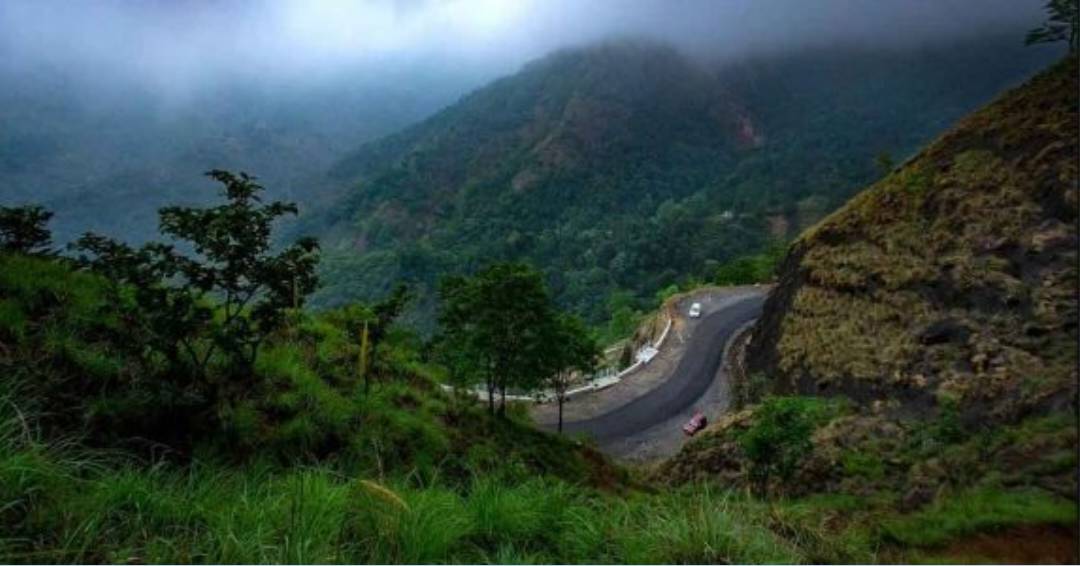 Vagamon, the enchanting hill station nestled in Kerala's Idukki district, captivates visitors with its idyllic landscapes adorned by rolling hills, verdant meadows, quaint villages, and expansive pine valleys. If you're planning a trip to this nature lover's paradise, here's some exciting news for you.
The long-awaited restoration and reopening of the Erattupetta-Vagamon road have finally been completed, ensuring seamless connectivity to all the prominent tourist destinations in the eastern high ranges of Kottayam. Embarking on a journey along these routes treats you to awe-inspiring vistas of towering mountains and majestic gorges.
Let's take a closer look at the different roads available to you:
1. Illikkal Kallu Road: All major roads leading to Illikkal Kallu, a renowned tourist spot in the district, have been revamped over the past year.
2. Erattupetta-Theekoy-Adukkam-Illikkal Kallu: Situated 20 kilometers from Erattupetta, this road offers smooth navigation, providing easy access to Illikkal Kallu.
3. Erattupetta-Kalathookadav-Mangombu temple-Illikkal Kallu: Covering a distance of 19 kilometers from Erattupetta, this route can be approached from Kalathookadavu if you're arriving from the Pala side via Panakkapalam and Plashanal. The total distance from Pala is 30 kilometers.
4. Erattupetta-Vagamon Road: This is the main route used by most travelers from various parts of the state to reach Vagamon. Spanning 24 kilometers from Erattupetta, this road also serves as a primary access route to Theekoy and Thalanadu Panchayats. Additionally, it provides access to Kurishumala, a significant pilgrimage center near Vagamon.
Furthermore, this road grants access to Marmala Aruvi (rivulet) by taking a deviation from Theekoy.
From Vagamon, you can also reach Kattappana and Kuttikkanam via Elappara. Once you enter the National Highway at Kuttikkanam, you can proceed to other prominent destinations, including Thekkady. Another option is to travel from Vagamon to Thodupuzha via Mollamattom.
So pack your bags, embark on an adventure, and explore the captivating beauty of Vagamon and its neighboring treasures. The newly reopened roads eagerly await your arrival, promising unforgettable experiences amidst nature's splendor.