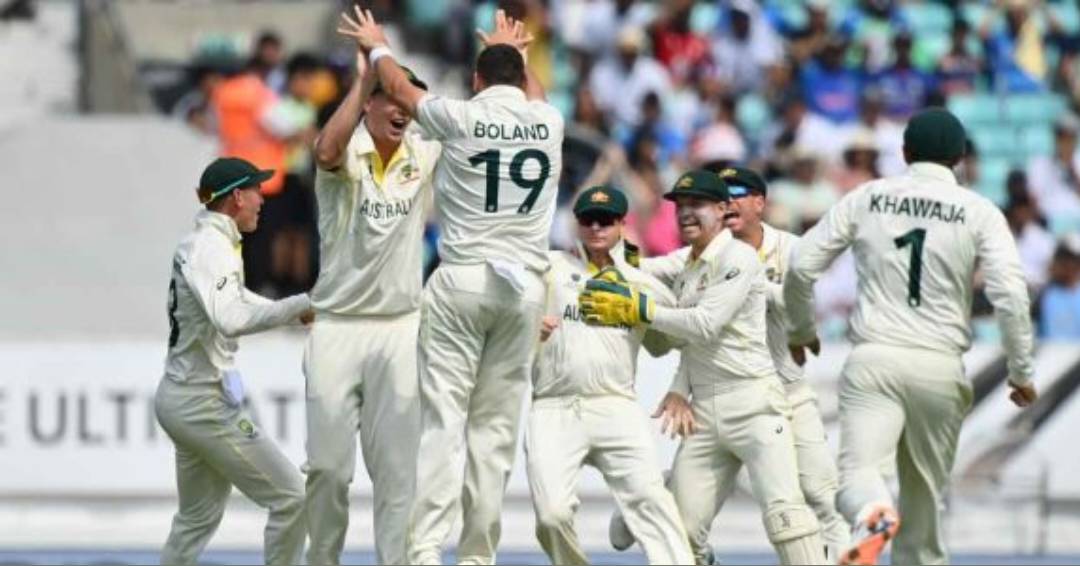 In a stunning display of dominance, the Australian cricket team delivered a resounding blow to their Indian counterparts, securing a commanding victory by a margin of 209 runs in the highly anticipated World Test Championship (WTC) final, which took place at The Oval on a fateful Sunday. The Indian team, resuming their innings at 164/3, entered the final day's play with hopes of mounting a formidable pursuit of Australia's target of 444 runs. However, their aspirations were swiftly shattered as Australia's relentless bowling attack wreaked havoc on their batting lineup.
The pivotal moment came when the esteemed ex- Indian captain, Virat Kohli, was caught off the bowling of Scott Boland for a commendable knock of 49 runs. It was none other than Steve Smith, positioned expertly in the slips, who produced an exceptional catch, leaving the Indian fans stunned and deflated. This wicket served as a catalyst for a rapid succession of dismissals, further deepening India's crisis. Ravindra Jadeja, the next batsman in, had his stay at the crease cut short by Boland's exceptional delivery, resulting in a second-ball duck. The Indian hopes were fading rapidly.
Amidst the wreckage, the experienced Ajinkya Rahane displayed commendable resilience, attempting to stabilize the innings. However, his resistance was eventually overcome by the sheer brilliance of Mitchell Starc, whose fiery bowling claimed the wicket of Rahane at 46 runs. Despite Rahane's valiant effort, the Indian team found themselves on the backfoot, struggling to keep up with Australia's relentless assault.
Another glimmer of hope emerged briefly when K S Bharat, taking to the crease, contributed a valuable 23 runs. However, Australia's relentless pursuit of victory continued, spearheaded by the exceptional off-spinning skills of Nathan Lyon. Lyon's mastery over the spinning ball proved too much for the Indian batsmen to handle, as he skillfully picked up four crucial wickets, conceding a mere 41 runs in the process. His stellar performance left an indelible mark on the match and further cemented Australia's control over the proceedings.
In the end, it was a comprehensive triumph for the Australian team, who showcased their prowess in all aspects of the game. Their exceptional bowling, characterized by strategic variations and relentless pressure, proved too formidable for the Indian batsmen to overcome. As the dust settled at The Oval, Australia stood tall as the worthy victors of the World Test Championship title, while India was left to regroup and contemplate their performance in this monumental clash.