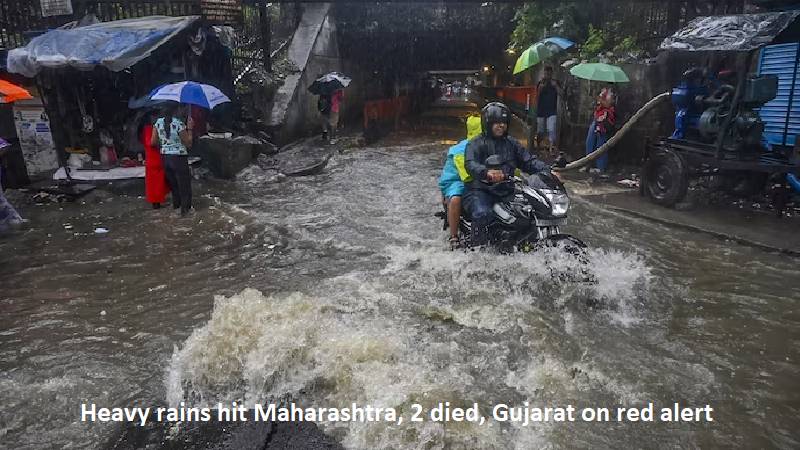 Thursday saw rain and dark skies in Delhi-NCR as the monsoon arrived earlier this week. The India Meteorological Department (IMD) predicts that on Thursday, the minimum temperature will be 23.5 degrees Celsius and the maximum temperature would be 35 degrees Celsius.
While the majority of Delhi residents are happy that the monsoon has arrived, torrential rains in other regions of the country have caused significant challenges for the populace.
Mumbai, Maharashtra, has experienced flooding, waterlogging, and deaths as a result of the severe rains. In Mumbai's Malad area on Wednesday, a man was murdered when a tree collapsed on him. Authorities reported that the tree was uprooted as a result of heavy rain, and the guy has been identified as Kaushal Doshi (38).
According to officials, Thane and the nearby Palghar district in Maharashtra have had heavy rainfall over the past 24 hours that have caused waterlogging in numerous locations and a number of tree fall accidents.
In the past two days, two people died in flooded water bodies. They claimed that while one of them had been found dead, searches were being made for the other.
Gujarat was completely covered by the south-west monsoon on Tuesday. A red alert was issued the same day for the south Gujarat districts of Navsari and Valsad because very heavy rain was expected there over the next three days, according to officials.