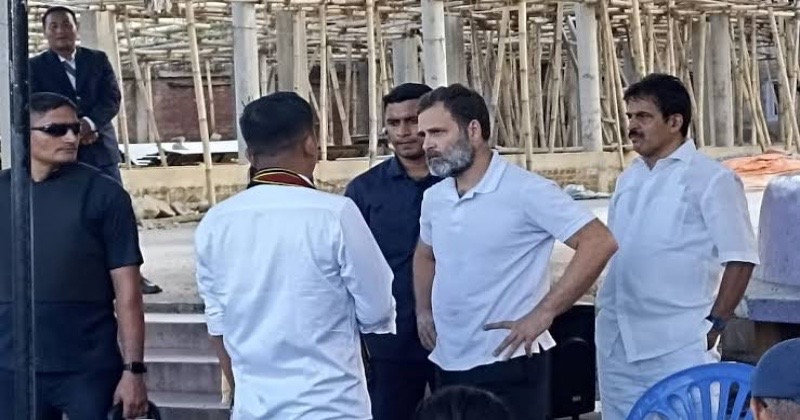 Rahul Gandhi, the Congress leader, visited families displaced by ethnic turmoil in Churachandpur, Manipur, on Thursday, arriving in a helicopter hours late because his convoy of vehicles was stopped by state police mid-way due to fears of violence.
Gandhi visited a relief camp and spoke with the inmates. The Congress leader was forced to pull over near Bishnupur, around 20 kilometres from Imphal, after police stopped his convoy for fear of an attack.
"Rahul Gandhi visited Churachandpur in a helicopter provided by the state government. He was escorted in the helicopter by top police and administration officials," an airport source stated. Local police used tear gas on protests in Bishnupur, some of whom wanted him to go to Churanchandpur, while others opposed his visit.
Gandhi's supporters, including many women, took to the streets of Bishnupur, demanding that he be permitted to travel to Churachandpur. "If (Union Home Minister) Amit Shah can go to Churachandpur, why can't Rahul Gandhi?" one of the women asked.