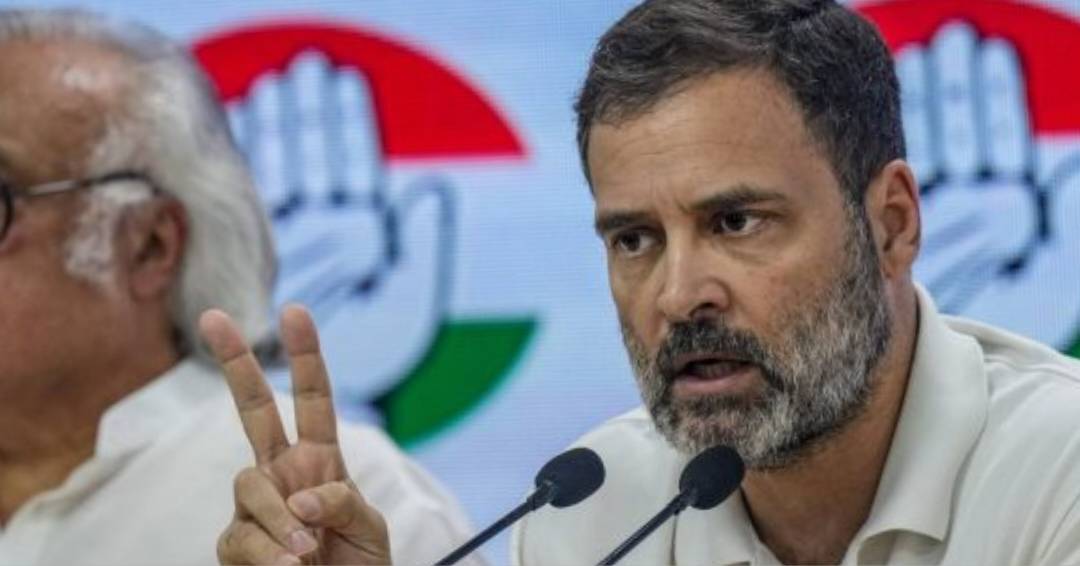 Rahul Gandhi, a prominent Congress leader, strongly criticized Prime Minister Narendra Modi on Friday for his apparent neglect of the ongoing violence in Manipur. Speaking at the AICC headquarters, Rahul asserted that Modi seemed more inclined to exacerbate the situation rather than quell it. He argued that despite the capability of the Indian Army to swiftly curb the unrest, the Prime Minister's actions didn't align with that goal. Rahul urged Modi to engage directly with the Manipuri communities and address their concerns, highlighting the urgent need for intervention in the face of mounting casualties.
Rahul's remarks followed the Prime Minister's recent address in Lok Sabha, where he briefly touched on the Manipur issue amidst a lengthy speech. The Congress MP expressed his dismay that Modi appeared to trivialize the grave situation in the state, with his fleeting remarks and apparent nonchalance. Rahul firmly stated that such behavior was unbecoming of a leader, particularly when addressing a crisis that demanded immediate attention.
In a direct rebuke to Modi, Rahul Gandhi stated that he had never witnessed a situation as dire as the one unfolding in Manipur during his 19 years in politics. He recounted his assertion in Lok Sabha that "Bharat Mata" (Mother India) had been figuratively "murdered" in Manipur due to the ongoing turmoil. Rahul affirmed the gravity of his words and maintained that Modi's actions had contributed to the tragic state of affairs.
Rahul Gandhi also shared a disturbing incident during his visit to Manipur, where he was advised to exclude certain ethnic groups from his security detail. This incident, he contended, exemplified the deep divisions and tragic consequences that had resulted from the BJP's governance in the state. He asserted that Manipur's unity had been shattered, and it was the BJP's policies that were responsible.
In response, Prime Minister Modi had assured in his extensive parliamentary address that peace would eventually prevail in Manipur, emphasizing the state's path to development. He pledged the entire country's support for Manipur and stressed the need for bipartisan efforts to achieve peace. However, he also cautioned against using the issue for political gains, emphasizing the importance of sincere, non-partisan endeavors to restore stability.
The exchange of words between Rahul Gandhi and Prime Minister Modi underscores the urgency of addressing the dire situation in Manipur and the differing approaches of the political leaders.