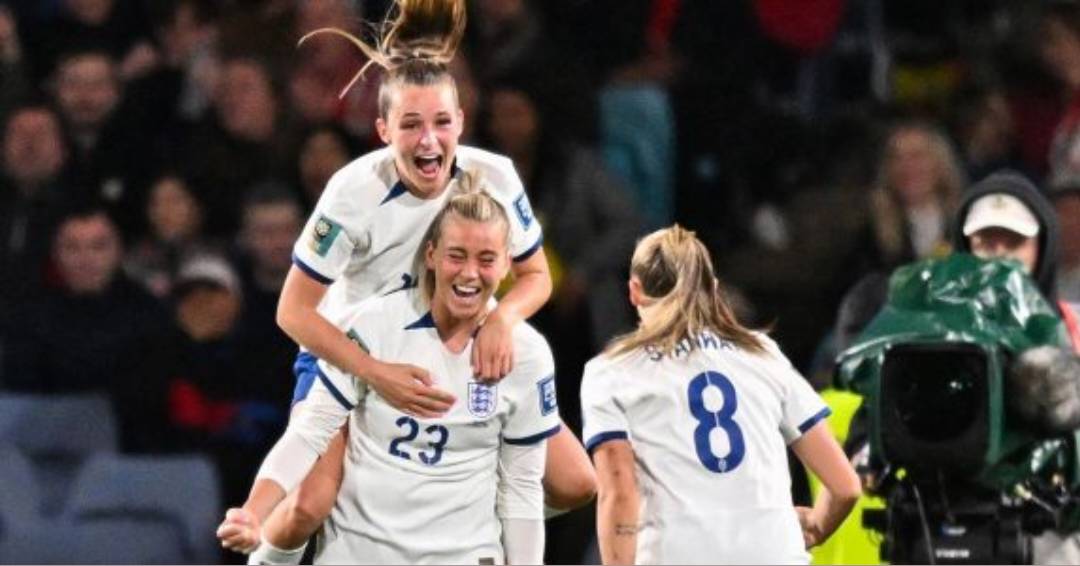 In a thrilling quarterfinal clash, England secured a 2-1 victory over Colombia with Alessia Russo's pivotal second-half goal, propelling them into the World Cup semifinals for the third consecutive occasion. Lauren Hemp also made a significant contribution with her goal, setting the stage for a showdown against host nation Australia in Sydney on Wednesday for a coveted spot in their first World Cup final.
Reflecting on the electrifying match, Russo, who earned the title of player of the match, expressed her enthusiasm, stating, "It's exciting, what more do you want in front of a home crowd? We got a bit of that tonight against Colombia. You want to play against the best teams. England fans can always dare to dream but we'll carry on working hard."
Colombia, ranked 25th and never before advancing past the round of 16, surprised the crowd of 75,784 at Stadium Australia by opening the scoring through Leicy Santos. The jubilant Colombian fans were treated to a remarkable moment as Santos's strike deflected off Rachel Daly's leg and nestled into the top corner of the net, out of reach for England's goalkeeper Mary Earps.
Undeterred by the setback, the fourth-ranked Lionesses displayed their resilience. Russo, seizing an opportunity in the 63rd minute, capitalized on a through ball from Georgia Stanway that ricocheted off a Colombia defender. Her precise shot from the edge of the box found the back of the net, securing England's path to the semifinals.
Amidst the twists and turns of the tournament, England stood among the remaining top-10 ranked teams, alongside Sweden (3), Spain (6), and Australia (10). Sarina Wiegman, the sole female head coach remaining, imparted her pride to the team in the post-game huddle. Russo shared, "Sarina said that she was proud. Lots to work on and we get rested and go again."
The Lionesses, accustomed to their strong performances with an impressive 37 out of 38 undefeated games, remained composed after trailing for the first time in the tournament. Their determination paid off as Hemp seized on a fumbled save attempt by Colombian goalkeeper Catalina Perez, slotting the ball into the net just before halftime.
As the match drew to a close, both sides displayed moments of brilliance. Lorena Bedoya Durango's long-range attempt nearly equalized the score, only to be denied by a deflection from Earps that sent the ball over the crossbar. The young talent Linda Caicedo, who had been a standout player in the World Cup, had one last opportunity during extra time, but her shot soared over the bar.
The exhilarating encounter highlighted England's unwavering spirit and their pursuit of excellence on the global stage. With Russo's goal securing their advancement, the Lionesses are poised for a compelling semifinal clash against Australia, promising another chapter in their remarkable journey.