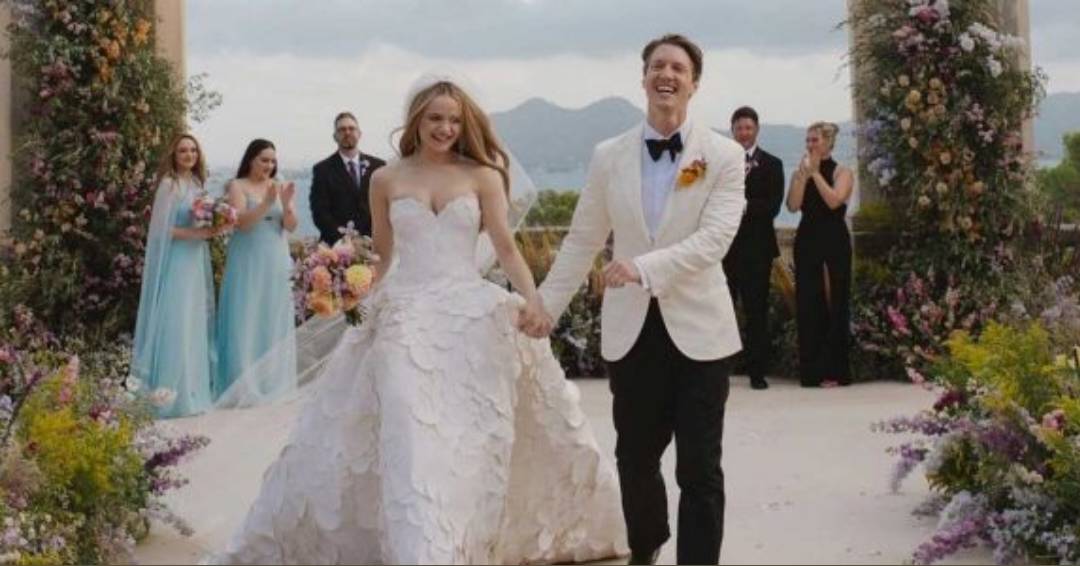 Actress Joey King, famous for her role in the beloved film "Kissing Booth," recently celebrated a joyous union in Spain with her longtime partner, Steven Piet. The couple's close friend, actress Kaitlyn Dever, shared enchanting snapshots from their Spanish wedding on Instagram, adding a heartfelt caption that simply read, "Joey & Steven!!!!!".
Their remarkable journey together began on the set of Hulu's series 'The Act,' where Joey King and Steven Piet first crossed paths and quickly formed a deep and lasting connection. In a picturesque twist of fate, during their three-year anniversary trip to Joshua Tree in February 2022, Piet chose this moment to propose to King. Despite the chilly and windy conditions, which the director fondly described as "perfectly imperfect," the proposal became an unforgettable memory.
For this extraordinary occasion, Joey King graced the event in an exquisite white gown that featured a captivating strapless neckline adorned with oversized fabric flower-petal paillettes. Meanwhile, the groom, Steven Piet, radiated style and elegance in a dashing white tuxedo.