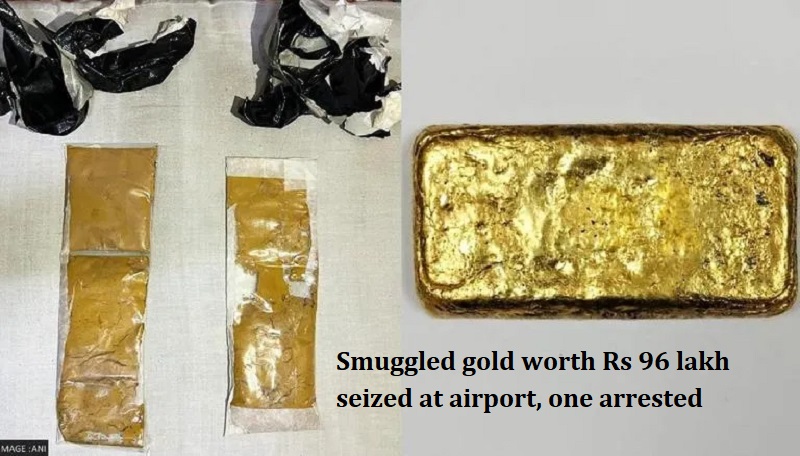 Tiruchirappalli: Customs officials at Tiruchirappalli airport in Tamil Nadu has seized 1.600 kg of gold worth Rs 96 lakhs  from a passenger. The gold was was extracted from a paste-like material concealed by the accused in his innerwear at the arrival hall of Tiruchirappalli Airport, said the customs officials.
Also Read: Foreign portfolio investors withdraw Rs 4,800 crore from Indian equities in first fortnight of September 
The gold was seized based on specific intelligence. The accused arrived at Trichy Airport from Singapore by Scoot Airlines flight. The recovered gold was confiscated under the provisions of Section 110 of the Customs Act, and the passenger was subsequently arrested under Section 104 of the Customs Act.
On the basis of specific intelligence, CIU officers of Trichy customs seized 1.600 kg of gold valued at Rs 96 lakhs, extracted from paste-like material concealed by a passenger in his innerwear at the arrival hall of Tiruchirappalli Airport: Customs (17.09) pic.twitter.com/cwwmPDwccP

— ANI (@ANI) September 18, 2023