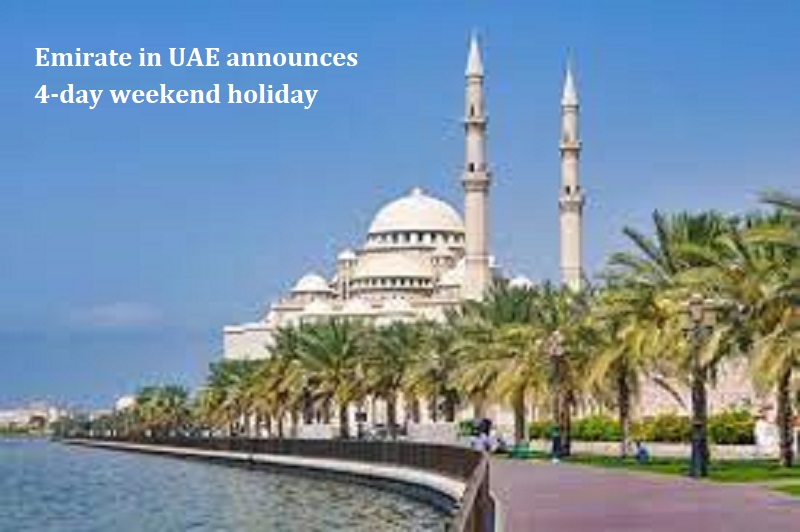 Sharjah: Authorities in Sharjah has announced a paid public holiday to mark the birthday of Prophet Mohammed (PBUH). The  Human Resources Department in the emirate  has announced that Thursday, September 28 will be a holiday for Government departments, institutions and bodies.
Employees will have a 4-day weekend as these organizations already have a 3-day weekend, with Friday to Sunday being a regular day off. Regualr work will resume on Monday, October 2.
Also Read: Customs seizes gold worth Rs 1 crore at Cochin International Airport 
Elsewhere, the UAE has announced a holiday for private sector employees.  The Ministry of Human Resources and Emiratisation (MoHRE) announced that Friday, September 29, 2023 (1445 AH) will be a paid public holiday for private sector employees to mark the Prophet's birthday.
This came in a circular issued by MoHRE, which aligns with the Cabinet Resolution regarding the approved public holidays for the public and private sectors in 2023.