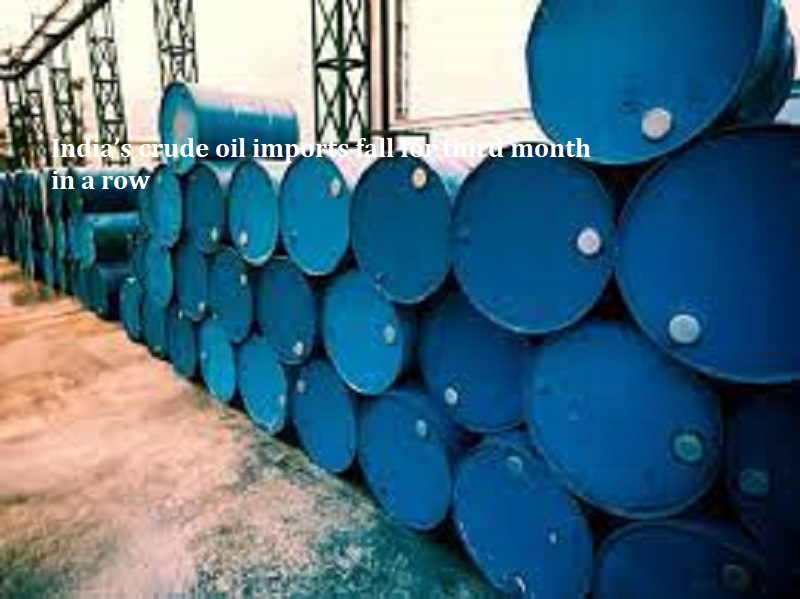 New Delhi: India's crude oil imports fell for the third month in a row in August.  The crude oil imports in last month stood at 18.73 million tonne (MT). Data released by the Petroleum Planning and Analysis Cell (PPAC) revealed this. As per PPAC, the, the  maintenance activities at Indian refineries and decline in shipments from Russia are the main reason for this decline.
Crude oil imports were 20.58 MT in May, 19.56 MT in June and 19.51 MT in July. The sequential decline in August was 4%.
Also Read: Royal Enfield launches rental program: Details inside 
India's crude oil import from Russia, too, fell for third consecutive month in August to a seven-month low.  The imports from Russia stood at  1.46 million barrels a day in August. It was at 1.91 million barrels a day in  July.
Year-on-year, the crude oil imports were higher by 6.2% in August and 0.6% lower during April-August period. Indigenous crude oil and condensate production during August was 2.49 MT, 2.1% higher than in August 2022.
Imports of petroleum, oil and lubricants (POL) increased by 26.6% and 7.3% during August 2023 and April-August 2023 respectively as compared to the corresponding period of the previous year. Exports of POL products rose 11.2% and fell 2.6% during August 2023 and April-August 2023, respectively.