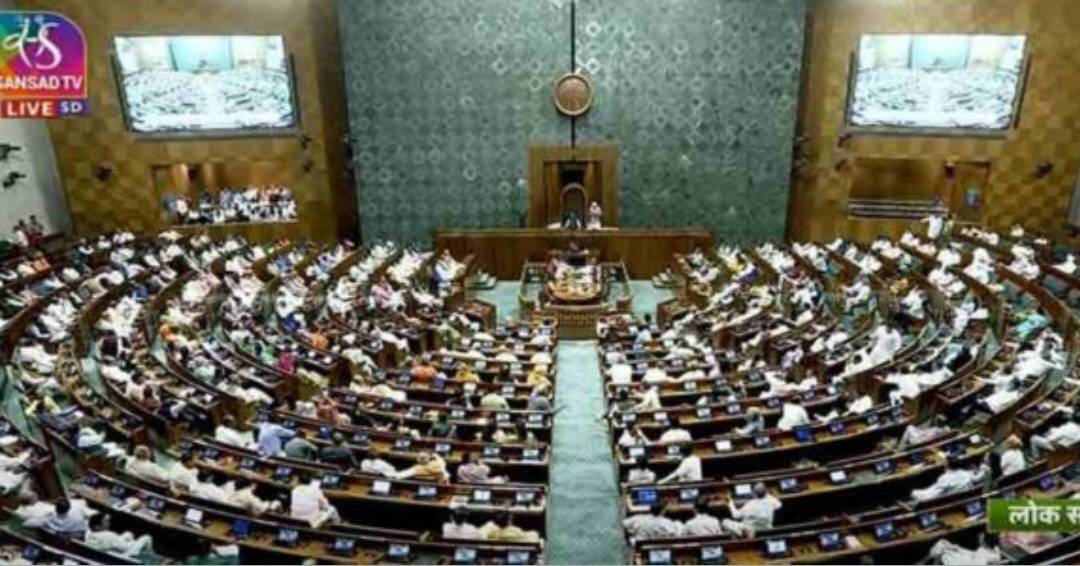 The Lok Sabha has passed the women's reservation bill with overwhelming support, as 454 members voted in favor of its consideration, while two opposed it. This momentous decision followed an intensive eight-hour debate involving 60 members. Prime Minister Narendra Modi witnessed the vote on the bill.
During the debate, former Congress president Sonia Gandhi emphasized the importance of including OBC women in the proposed law, asserting that any delay would constitute "gross injustice" to women. Home Minister Amit Shah intervened, dispelling concerns about implementation delays and revealing plans for a post-election census and delimitation exercise.
Prime Minister Modi expressed his delight at the bill's passage, thanking MPs from all parties for their support. He hailed the bill as a historic legislation that enhances women's empowerment and political participation.
The debate also featured discussions on OBC reservation, with the Home Minister highlighting the BJP's representation of the OBC community in various roles. Various political parties claimed credit for women's reservation, while AIMIM leader Asaduddin Owaisi opposed the bill, contending it would primarily benefit "savarna women."
Congress leader Rahul Gandhi supported the bill but called for its immediate implementation and advocated for a caste census. Home Minister Shah argued for a transparent delimitation commission to handle constituency reservations for women.
The bill, passed under Article 368(2) of the Constitution, will be known as the Constitution (106th Amendment) Bill in the Rajya Sabha. Several MPs expressed concerns about the delayed implementation, while others supported the bill's objectives.
In total, 27 women members from various parties participated in the debate. Currently, there are 82 women members in Lok Sabha out of a total of 543 seats.