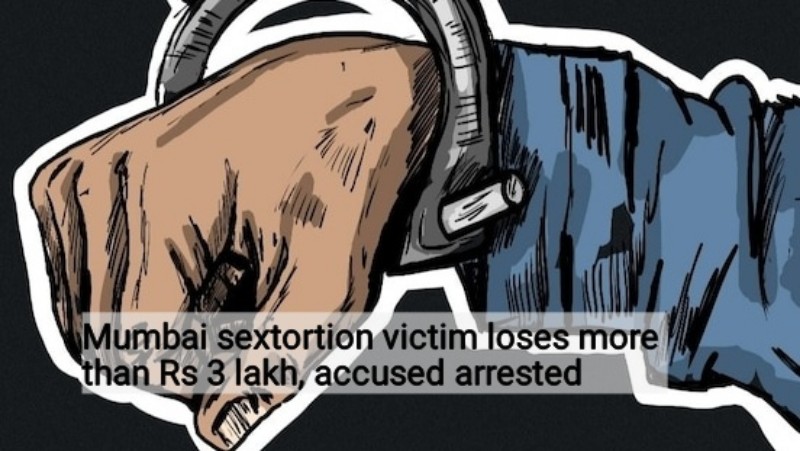 A 39-year-old man was detained in Rajasthan on Wednesday after reportedly extorting Rs 3.78 lakh from an elderly man living in Mumbai and threatening to share his altered obscene video online, according to police.
A 'lady' friended the complainant, a Mumbai resident, on Facebook in February. A police official claimed that once he agreed to the request, they both began conversing.
Following the man's sharing of his mobile number, a Whatsapp video call was initiated by a Facebook friend. According to the FIR, the caller made a modified obscene video of the elderly person and shared it on his smartphone.
The elderly man paid Rs 3.78 lakh after being threatened that his footage will be shared on social media. Later, once the demand for money escalated, he went to the DB Marg police station in south Mumbai.
Under pertinent parts of the Indian Penal Code and the Information Technology Act, a FIR was filed.
Police tracked the mobile number used in the crime to Bharatpur district in Rajasthan.
A team of Mumbai Police nabbed the accused on September 16 from his native Bamni village with the help of local police, the official said.
A local court granted his transit remand to Mumbai Police. Further investigation is underway, the official added.