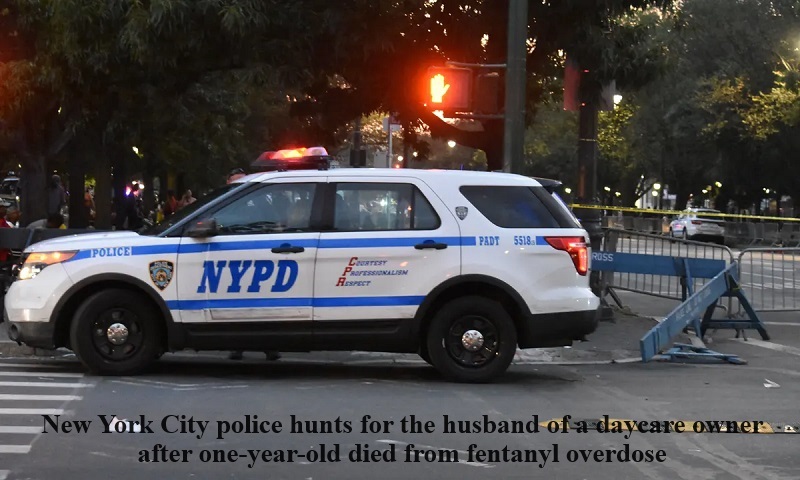 New York City police are actively searching for the husband of a daycare owner in connection with the tragic death of one-year-old Nicholas Dominici, who died from a fentanyl overdose. Three other children were hospitalized after being exposed to the same fentanyl, which was discovered hidden under a nap mat at the daycare facility.
A spokesperson from the New York Police Department (NYPD) informed the BBC that efforts were underway to determine the identity of Grei Mendez's husband, the daycare owner.
Last Friday, Mendez became alarmed when three children under her care failed to wake up from their nap. Instead of immediately contacting the police, Mendez made three calls, including two to her husband. Shortly after the calls were made, her husband was observed entering the apartment and then swiftly removing at least two large shopping bags from the building via a back alley.
The police spokesperson informed the BBC that there is currently no reward being offered for the husband's arrest.
On Tuesday, both Grei Mendez and a man who rented a room from her, Carlisto Acevedo Brito, were hit with new federal narcotics conspiracy charges. They had previously faced state court charges of murder with "depraved indifference" in connection with Dominici's death.
Mendez, aged 36, has been accused of taking deliberate actions to conceal her involvement in a drug operation. Brandon Thompson, an assistant US attorney in Manhattan, pointed to phone calls and the apparent deletion of thousands of text messages between Mendez and her husband as evidence of an effort to cover up the drug operation.
Appearing in Manhattan federal court, the 36-year-old denied any knowledge of the drug operation and will remain in federal custody without bail.