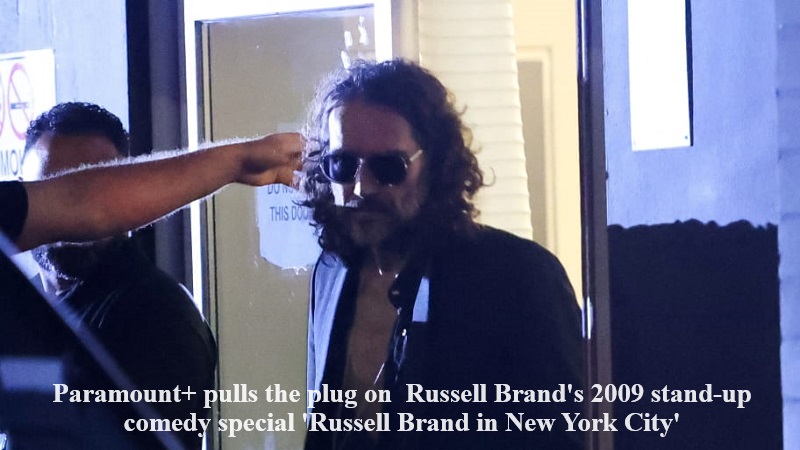 Paramount+ has decided to cancel British comedian Russell Brand's 2009 stand-up comedy special, "Russell Brand in New York City," in response to allegations of sexual assault against him. This decision follows a similar move by the BBC, which removed Brand's content from its streaming platforms, stating that it failed to meet "public expectations."
Four women have accused Brand of rape, sexual assault, and emotional abuse, with the alleged incidents spanning from 2006 to 2013, a period during which Brand's fame was on the rise on both sides of the Atlantic. These allegations came to light through a joint investigation conducted by The Times, The Sunday Times, and Channel 4's Dispatches. Brand has vehemently denied all of these allegations.
Russell Brand, well-known for his stand-up comedy and acting roles, had recently transitioned into the role of a social media personality and wellness advocate. With over 6.6 million subscribers on YouTube, his channel had become a platform for discussing various topics, including conspiracy theories, anti-vaccine content, veganism, and politics.
The allegations against Brand have also triggered legal consequences, as the London's Metropolitan Police have received a report of an alleged sexual assault related to these claims. Besides law enforcement involvement, major players in the entertainment industry, including Channel 4, the BBC, and the production giant Banijay, have initiated internal investigations into their associations with Brand.
These actions have significantly impacted Russell Brand's career. Live stand-up shows in the UK have been postponed, and his publisher, Bluebird (an imprint of Pan Macmillan), has suspended all future publishing projects involving Brand. As the investigations continue and legal processes unfold, the entertainment industry is confronting questions about how it should address allegations against prominent figures and the implications for their careers.