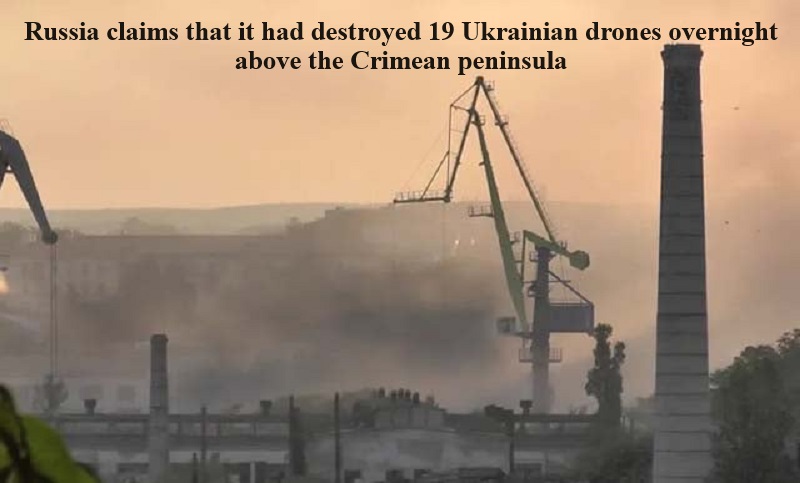 On the morning of Thursday, September 21, Russia reported that it had destroyed 19 Ukrainian drones over the Crimean peninsula and the surrounding Black Sea, along with three others in different locations.
The Russian Ministry of Defence issued a statement on Telegram, noting that their anti-aircraft units had swiftly reacted upon detecting the drones, shooting them down immediately.
The ministry stated, "In the night from 20th to 21st September, an attempt by the Kyiv regime to commit a terrorist attack with lethal drones on sites in the Russian Federation was intercepted."
It added, "Air defence systems destroyed 19 Ukrainian unmanned aerial vehicles over the Black Sea and the territory of the Republic of Crimea, and one each over the territories of Kursk, Belgorod, and Oryol regions."
The ministry did not provide details on whether there was any damage or civilian casualties resulting from the drone attacks. Kyiv has not commented on the Russian claims as of the latest update, and it seldom takes responsibility for drone attacks.
The use of drones in warfare has become increasingly prevalent on both sides since the conflict began in February of the previous year. However, the intensity of drone attacks has escalated in recent months.
Experts suggest that Moscow's cancellation of the Black Sea grain deal may have added to the bitterness between both sides. Following the cancellation, Moscow has been targeting Ukrainian port cities, while Kyiv has been using drones to attack Moscow, the Crimean peninsula, and border areas.
Notably, Crimea, where one of the drone attacks occurred on Thursday, was annexed by Russia in 2014 and has been a focal point of Ukraine's efforts throughout Moscow's offensive. In recent weeks, it has experienced more frequent and intense attacks. Kyiv has repeatedly expressed its intention to regain control of Crimea.