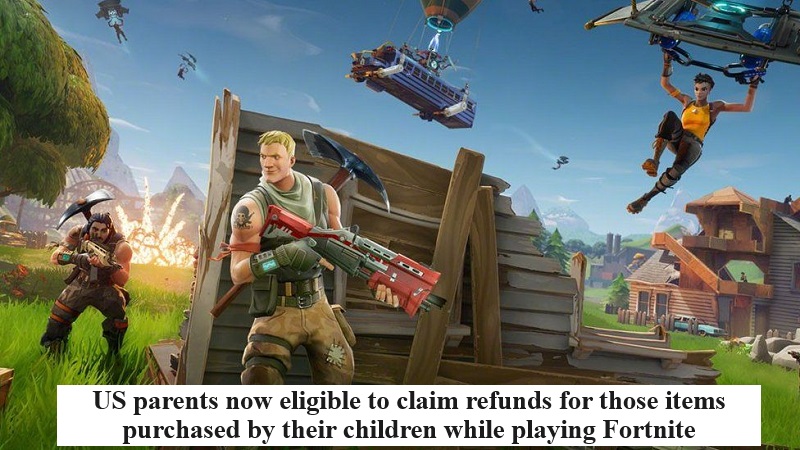 US parents will now have the opportunity to seek reimbursements for items acquired by their children while playing the popular game Fortnite. This development arises from an agreement reached between the US regulatory body, the Federal Trade Commission (FTC), and Epic Games, the developer of Fortnite. As part of the settlement, Epic Games has committed to providing $245 million in refunds to parents.
Additionally, the gaming company will pay a $275 million fine to the government for enticing gamers into making unintended purchases through what the FTC described as "deceptive interfaces" and for compromising the privacy of its players, including teenagers.
Epic Games has also pledged to take substantial measures to address privacy concerns and interface issues. They have implemented parental controls, introduced spending limits for players under 13, and set default high privacy settings for minor players.
In a statement, Epic Games acknowledged that while the laws have not changed, their application has evolved, and longstanding industry practices are no longer sufficient. They accepted the agreement to prioritize consumer protection and enhance the gaming experience for their players.
Parents seeking refunds are instructed to do so through the FTC website. The FTC has initiated the process of reaching out to 37 million individuals to inform them about the compensation process.
Under this settlement with the FTC, refunds will be available for various in-game purchases, including outfits, loot boxes, and the game's virtual currency, V-Bucks. Those who were charged for unwanted in-game items between January 2017 and September 2022 can submit refund requests until January 2024. Additionally, parents who can provide evidence of their child's unauthorized credit card purchases from January 2017 to November 2018 can also request refunds. Players whose Fortnite accounts were restricted due to erroneous charges are likewise eligible for compensation.