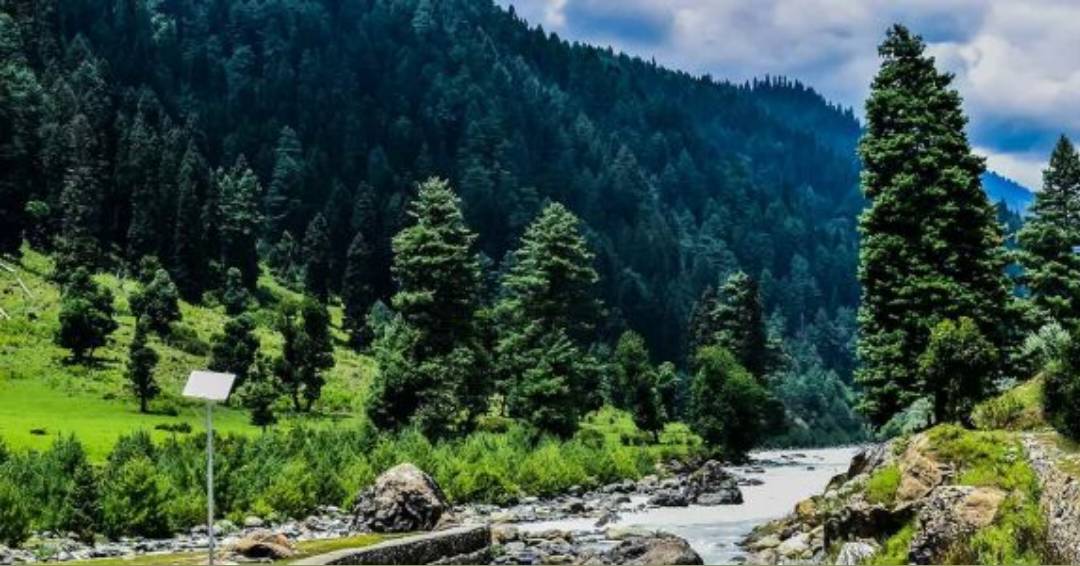 The picturesque European nation of Switzerland is often referred to as 'A Paradise on Earth,' and it's no wonder why. With its snow-capped mountains, lush green meadows, luxurious resorts, and serene lakes, Switzerland offers a vacation like no other.
But did you know that India has its own share of incredible destinations that can rival Switzerland's beauty? It may sound unbelievable, but it's true. India boasts several places that could rightfully be called the 'Switzerland of India.'
Khajjiar, Himachal Pradesh:
Nestled amidst the Himalayas, Khajjiar in Himachal Pradesh is often referred to as the 'Mini Switzerland of India.' Its vast green meadows, verdant pine forests, and a serene lake against the backdrop of the lofty Dauladhar Hills create a dreamy natural environment that's hard to resist. Whether you're a traveler or a nature enthusiast, Khajjiar deserves a spot on your bucket list.
Kashmir, Jammu:
Known as the 'Paradise on Earth,' Kashmir is one of India's most enchanting destinations. It offers a breathtaking landscape with gleaming lakes, meandering rivers, lush meadows, and snow-covered mountains, especially in winter. Places like Gulmarg, Srinagar, Pahalgam, and Sonmarg weave a magical tapestry of nature's wonders. It's best to visit Kashmir between March and August.
Auli, Uttarakhand:
You don't need to venture to the Swiss Alps for a ski resort experience. Auli in Uttarakhand's Chamoli district offers similar facilities. It's one of India's premier skiing destinations, boasting snow-covered slopes that thrill adventure seekers. Auli is a year-round destination for those seeking an adrenaline rush.
Munsiyari, Uttarakhand:
Tucked away in the Himalayas, Munsiyari is a village of captivating beauty, often referred to as 'Little Kashmir.' With pleasant weather throughout the year, it's ideal for trekking, camping, and outdoor activities, especially during the summer season. However, reaching Munsiyari can be a challenge, as it's not directly connected to major cities.
Yumthang Valley, Sikkim:
Situated in northern Sikkim, the Yumthang Valley, also known as the 'Valley of Flowers,' is a sought-after tourist destination. With snow-capped mountains and expansive meadows, it's a slice of paradise. The best time to visit is during summer, between April and May. However, due to its proximity to the Chinese border, tourists need to obtain an inter-line permit.
These incredible Indian destinations offer a glimpse of Switzerland's charm, and each one has its unique appeal. Whether you're drawn to the Himalayan beauty of Khajjiar, the enchanting landscapes of Kashmir, the skiing thrills of Auli, the tranquility of Munsiyari, or the floral wonderland of Yumthang Valley, India has its very own 'mini Switzerlands' waiting to be explored.