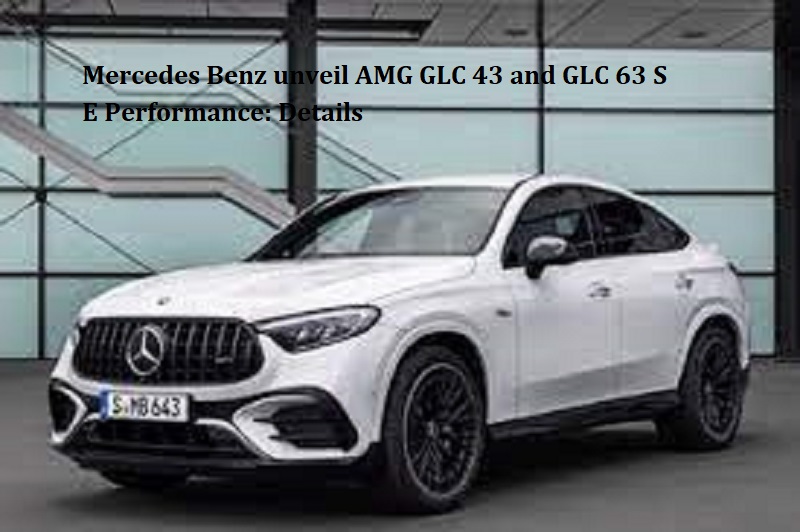 Mumbai: German luxury car maker Mercedes Benz has unveiled  its coupe-style SUV AMG GLC 43 and GLC 63 S E Performance. The former one is expected to launch start of next year. While the latter  one is likely to hit the market in 2025. Both the SUVs have been powered by mild-hybrid and plug-in hybrid engine options.
Mercedes AMG GLC 43 Power: Mercedes Benz has introduced both the coupe style four-wheeler with 2.0-litre, four-cylinder turbocharged motor. The company claims that GLC 43 coupe is capable of producing 410 bhp and 500Nm of peak torque, and has the ability to do a 0-100 kph sprint in just 4.7 seconds. The vehicle also comes with a top speed of 250kph.
Also Read: Hero to hike price of this bike by Rs 7000 from October 1: Details 
Mercedes GLC 63 S E Performance:  The  GLC 63 S E Performance coupe has been powered by the same engine option as AMG GLC 43, delivering a max power of 462 bhp. There is an electric  motor that adds  an extra 198 bhp. The company claims that the 63 S E Performance coupe can do a 0-100kph time of 3.4 seconds, and has a top speed of 275kph.
Both the cars features an aggressive AMG-specific grille, new design 21-inch alloy wheel, AMG-specific side skirting, multi-functional steering wheel, parking sensors, multiple airbags, ABS with EBD, ambient lighting,  and quad exhausts – two on each side.