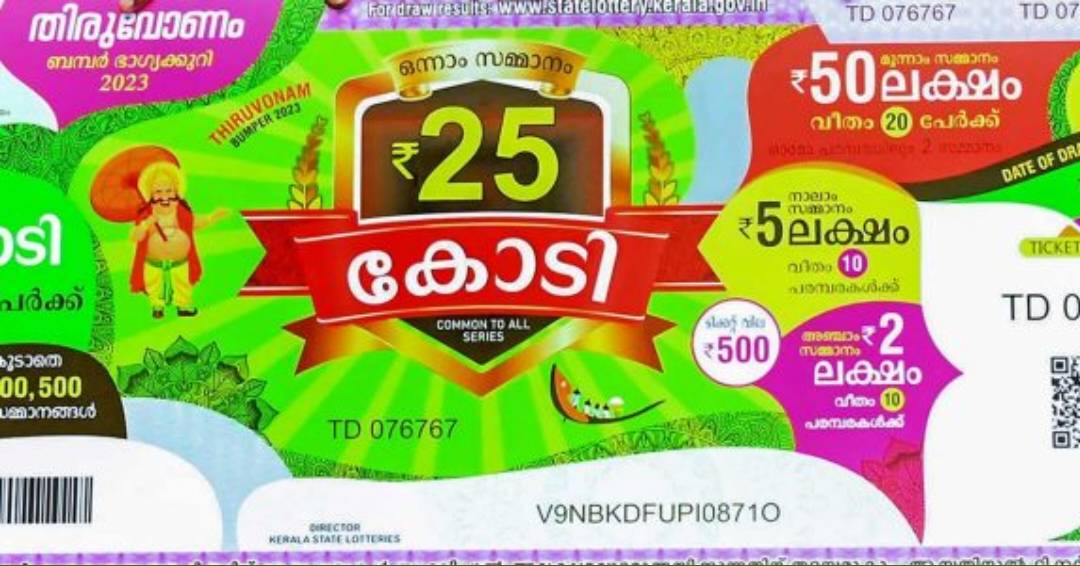 A Tamil Nadu resident has filed a formal complaint, alleging that the first prize in the Kerala Onam bumper lottery was clinched by a ticket that had been illicitly sold in the black market within Tamil Nadu. The complainant cited legal provisions stipulating that Kerala state lotteries should not be distributed or sold in other states.
D Anburose, the proprietor of Brinda Charitable Trust, has formally submitted this grievance to both the Kerala Chief Minister and the Directorate of Kerala State Lotteries. As per the complaint, the lottery ticket that secured the coveted first prize was distributed in select regions of Tamil Nadu through a commission-based arrangement with an agency based in Kerala.
Anburose passionately urged the Kerala government to utilize the prize money for charitable endeavors, given that the individual responsible for the black-market sale received the prize. To ensure the veracity of the claim, the lottery department has convened a specialized committee tasked with scrutinizing whether the prize rightfully belongs to individuals residing in other states. Prize disbursement will only proceed following a thorough investigation.
A lottery department official explained, "The Kerala lottery is not permitted to be sold beyond the state's borders. Nevertheless, we are obligated to release the prize money if it is determined that the ticket was originally purchased within Kerala." This investigation is critical to ascertain the legitimate recipient of the prize in accordance with applicable regulations.