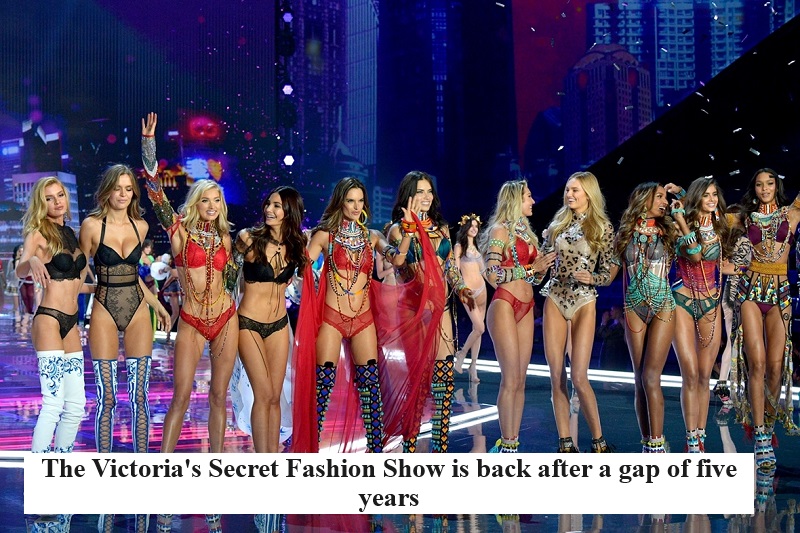 After a five-year hiatus, the Victoria's Secret Fashion Show has made a comeback, but with a twist. Instead of its traditional runway spectacle, it has returned in the form of a documentary-style video. This documentary premiered on Amazon Prime Video on September 26, offering viewers a unique docu-film experience.
Like its previous iterations, the Victoria's Secret Fashion Show showcases the cre?me de la cre?me of the fashion industry. Over the span of two decades, this annual event has evolved into a cultural phenomenon, featuring supermodels strutting in exquisite lingerie adorned with angelic wings. Additionally, the show has consistently featured top-tier musical acts, with artists ranging from Rihanna, Taylor Swift, Lady Gaga, Jay-Z, Kanye West, Justin Timberlake, The Weeknd, and more gracing the stage.
In 2023, the Victoria's Secret Fashion Show made its long-awaited return to the airwaves after a five-year hiatus prompted by declining viewership and a host of ideological controversies. These controversies included ties to disgraced financier Jeffrey Epstein and controversial comments made by a former executive regarding transgender models.
The new Victoria's Secret Fashion Show film spotlights four collections created by independent designer artists based in Lagos, Bogotá, London, and Tokyo. Each presentation unfolds in a lavish Barcelona villa, hosted by none other than Gigi Hadid. Supermodels such as Candice Swanepoel, Gigi Hadid, Adriana Lima, Hailey Bieber, Lila Moss, Naomi Campbell, Emily Ratajkowski, Julia Fox, and Paloma Elsesser grace the runway, showcasing an array of unique vintage styles from Victoria's Secret.
This full-length film is now accessible in more than 50 countries, offering fashion enthusiasts and documentary aficionados a fresh perspective on the iconic Victoria's Secret Fashion Show.