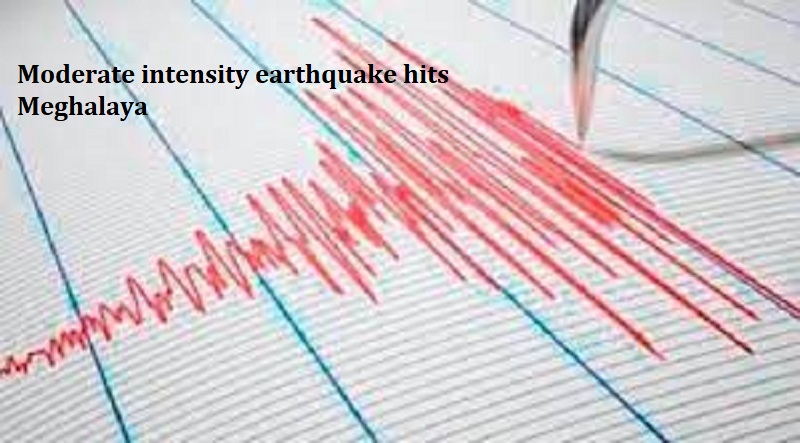 Shillong: A moderate intensity earthquake measuring 5.2 magnitude on the Richter Scale struck North Garo Hills district in Meghalaya on Monday. According to the e National Center for Seismology (NCS), the depth of the earthquake was 10 km.
Meanwhile, a low-intensity earthquake measuring 2.6 magnitude on the Richter Scale struck Haryana. The epicenter of the earthquake was situated 7 kilometres to the east-southeast of Rohtak in Haryana.
Also Read: India's foreign exchange reserves decline to $590.702 billion 
On Sunday, a 3.1 magnitude earthquake struck the Dhubri district of Assam. According to NCS, the earthquake happened at 3:01 am and had a depth of 17 kilometers. Previously, Uttarkashi district in Uttarakhand experienced a 3.0 magnitude earthquake.
Earthquake of Magnitude:5.2, Occurred on 02-10-2023, 18:15:18 IST, Lat: 25.90 & Long: 90.57, Depth: 10 Km ,Location: North Garo Hills, Meghalaya, India for more information Download the BhooKamp App https://t.co/OOYb9TY59k @ndmaindia @Indiametdept @KirenRijiju @Dr_Mishra1966 pic.twitter.com/gBJzjucszl

— National Center for Seismology (@NCS_Earthquake) October 2, 2023