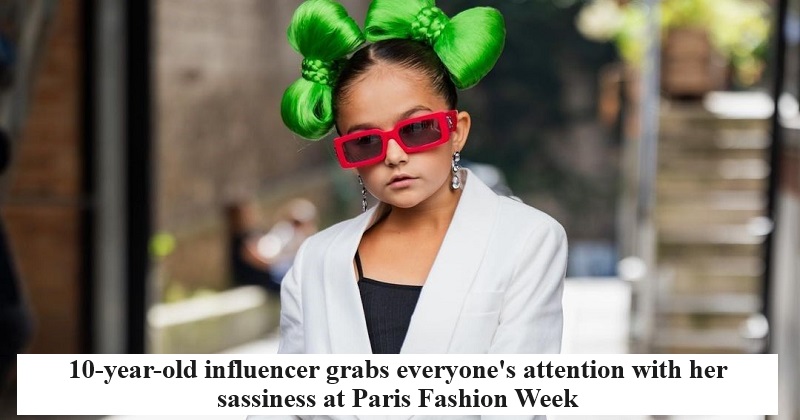 Paris Fashion Week, renowned for its opulence, allure, and star-studded attendees, recently introduced a youthful sensation who took center stage and reaffirmed the saying that age is merely a numerical figure. Taylen Biggs, the 10-year-old fashion influencer, made a striking debut at Paris Fashion Week, capturing everyone's attention with her impeccable style and self-assurance.
Adorned in a fashionable ensemble featuring a white jacket, a coordinating skirt, fashionable boots, and a designer handbag, Biggs created a remarkable fashion statement that turned heads at this prestigious event. With her innate fashion sense and a knack for style, she seamlessly blended into the glamorous streets of Paris.
Biggs' presence at the event attested to her burgeoning influence in the realm of fashion. Despite being just 10 years old, she boasts an impressive following of nearly 1.5 million on TikTok and over 385,000 followers on Instagram.
Among the highlights of her appearance at Paris Fashion Week was her attendance at the Balmain show, one of the most sought-after tickets during this fashion extravaganza. Taylen graced the occasion in a white skirt paired with a sophisticated jacket, complemented by sleek boots and a handbag designed by Karl Lagerfeld. Her signature Vintage Frames sunglasses added a touch of refinement to her ensemble.