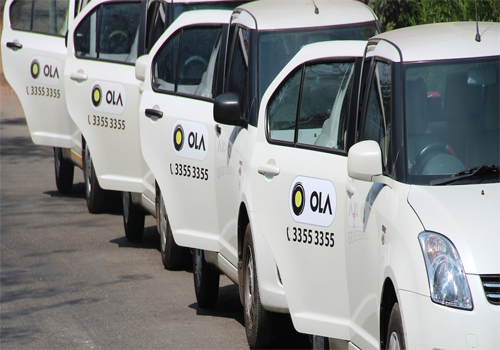 Demonetisation had put everyone on queue in ATM's and its tiring. Well, how about ola cabs bringing cash to our doorstep?
Extending their partnership, taxi aggregator Ola and private lender Yes Bank are jointly working on a mobile solution wherein cabs will bring cash to your doorstep via micro ATMs powered by the bank.
"This is part of our commitment to serve as many customers as possible. We are working on a mobile solution with Ola, which means the cab will come to you to dispense money. We are in advanced stages of closing out and are hopeful of launching the service in a week to 10 days maximum," said Rajat Mehta, Senior President & Country Head, Brand & Retail Marketing, Yes Bank.
Yes Bank and Ola on Monday launched a mobile ATM service where customers of any bank can withdraw up to Rs 2,000 per card from PoS terminals from Ola cabs located near Yes Bank branch/ATM across 30 locations in 10 cities of the country.
"Right now, people have to come to the cab, here the cab will come to you. That will be another sort of customer experience we want to give to people. Through this, we will be able to reach a large customer base," Mehta said, explaining the rationale behind it being customers are finding it difficult to stand in long queues before banks/ATMs for long when cash has become a scarce commodity.
He said Yes Bank wants to maximise its connect with the general public and ensure that there are as many touch points as possible.
"Our current campaign is about stationary cabs, that will be near and outside our ATM and branches. These will be stationed at high footfall areas. They will also move a little bit here and there through the day," he added.
When asked if customers will be charged if an Ola cab reaches them to dispense money, he said the idea is not to charge the customers as it is a service gesture.
"With Ola, we are working on multiple initiatives. At stage two, we will actually go to a customer who is in the cab and I don't think we will charge the consumer any extra," Mehta said.
Both Yes Bank and Ola Cabs are working on that solution and it requires system and technology integration.
The entire drive is to serve not only Yes Bank customers but the general public, he said, adding the bank is servicing its own customers well through ATMs and branch network.
---