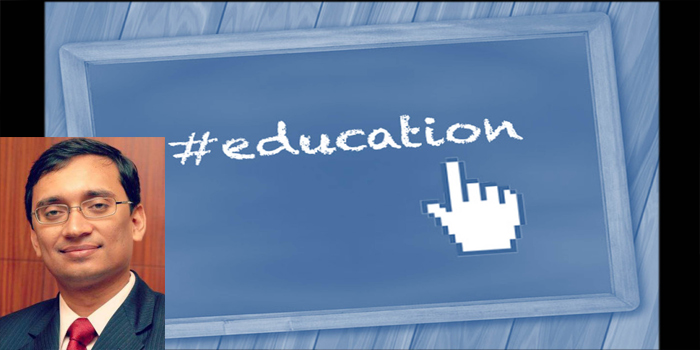 Thiruvananthapuram: Former Kerala cadre IPS officer Rajan Singh, is launching an innovative online education startup to groom students for all-India competitive examinations, who quit the services to study and work in the United States.
After an MBA at the prestigious Wharton School, under the Pennsylvania University, and a consultancy career with global management firm Mckinsey & Company, Singh has returned to Thiruvananthapuram to introduce the technology platform.
The learning system aims to harnesses technology to make learning easier and faster and is focused on individual abilities, in the traditional classroom set-up.The startup has already received the backing of several established entrance coaching centres."We wanted to overcome the lacunae in quality coaching for students in Tier-2/Tier-3 cities through this platform," said Singh.
After obtaining his BTech degree from Kanpur IIT, Singh, who hails from Uttar Pradesh, joined the Indian Police Service. In just six months in the field, the 1997 batch IPS officer was appointed as the police commissioner in Thiruvananthapuram, the youngest officer in the post. He left the services in 2005 to pursue a business degree at Wharton, where, as a top student, he was awarded the Palmer scholarship.
He did his student internship at Mckinsey and went on to join the firm following his graduation. He worked as a consultant for global banking, pharmaceutical and biotech companies. It was during his
interactions with Indian equity fund entrepreneurs that he decided to get into business himself.
The startup is introducing a new chapter in education and building a learning system that not only teaches students "to crack entrance exams in a mechanical manner but also aims to make lifelong learners, who will be researchers, scientists and leaders making worthwhile contributions to society," he points out.
As a first step, the platform has tied up with schools in the capital city for using the innovative technology in maths and science education. The aim is to grow into the top Indian education company initiating scientific research.
Singh's wife Tinku Biswal, who is an IAS officer of the Kerala cadre, is Principal Secretary in the Department of Water Resources.