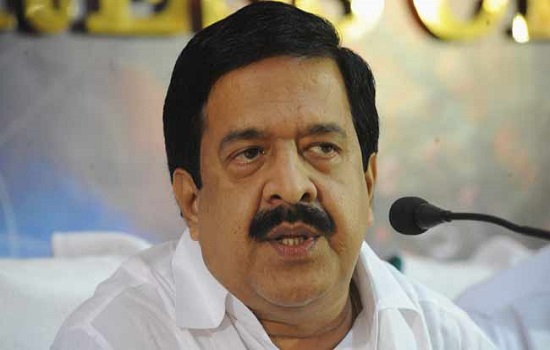 Kerala opposition leader Ramesh Chennithala has said that he was ready to take the initiative to facilitate 'negotiation talks' between the government and the Maoists, if 'they (Maoists) were ready to surrender their arms and create an atmosphere of peace first'.
In a Facebook post as his reply to a letter sent to him by Maoist leader Roopesh alias Praveen from Coimbatore prison, Chennithala said any conciliatory talks 'holding peace in one hand and a gun in the other' was useless.
Roopesh in his letter to the opposition leader had appealed to the latter to take initiative for facilitating a discussion with the government.
"Roopesh, in his letter, has severely criticized the LDF government for the fake-encounter killing of Maoists in Nilambur. He points out that Kuppu Devraj and Ajitha, suffering from diabetes and visual impairment respectively, were gunned down even after they offered to surrender themselves," said Chennithala.
"I agree Roopesh's opinion on how social injustice and inequality have taken the country backwards. But we have to find solutions making use of the systems which function strictly in adherence to our Constitution. As Mahatma Gandhi had said, non-violence is the best weapon the mankind has ever invented, which is stronger than any lethal weapon," he said.
The country, Chennithala said, still has a population of more than 30 crore people whose daily income is below Rs 20.
"We are not able to control infant deaths due to malnutrition, while the population of unemployed youth has increased to 17.8 million. Of course, these are facts that make us anxious about our country's future," said the opposition leader.
"If Roopesh's proposal for peace talks is sincere, he can convey my message to his co-activists. We can meet at platforms for talks on condition that you surrender your arms first. I am ready for such talks," he reiterated