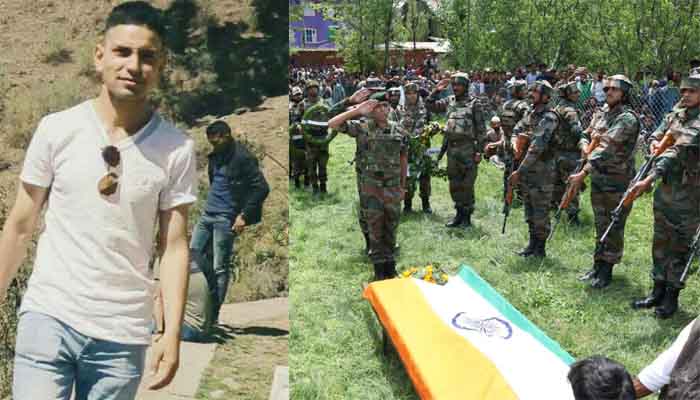 Eleven boys from his beloved Jammu & Kashmir have become proud officers of the Indian Army, graduating from the Indian Military Academy in Dehradun.
The memory of Fayaz hung heavy as the boys talked, between sighs and happy hoots, about home and hope, anxieties and aspiration. He brings hope and dread together.
Fayaz, just 23 and commissioned into the Army in 2016, was killed on May 9 in Shopian, south Kashmir, after terrorists abducted him from the wedding of a cousin he had gone to attend. He was on leave at that time, unarmed and unprepared.
Over 479 cadets graduated from the IMA in Dehradun on Saturday. "He is a hero because his battle started five years back when he decided to join the NDA…. He has fought that battle successfully and his death will not go waste," Major General Raju said.
One of the cadets, from Anantnag, refused to be identified said "No one in my village knows that I have joined the Army," he said. "I don't even plan to tell them. I have not taken leave to go home as most of my course mates done. My family doesn't want me to disclose my profession to anyone back home."