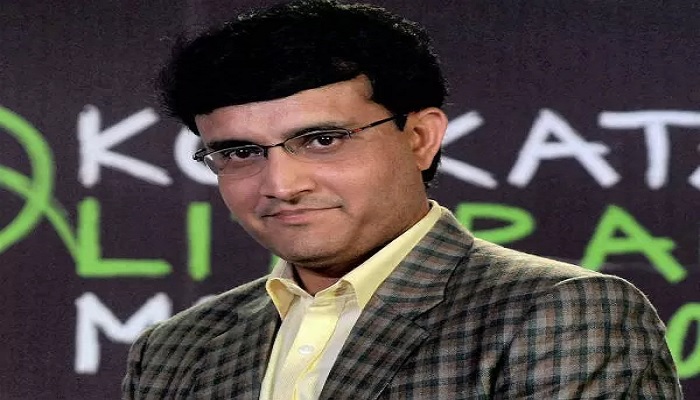 Sourav Ganguly took over the reins of Indian cricket team during a tumultuous phase in 2000. However, soon the 'Bengal Tiger' was successful in changing the face of Indian cricket itself.
He played with passion and told his teammates to do so. He instilled belief in a young team that they can compete with the best in the world.
Australia were the best team in the world then by a moon mile. However, under Ganguly, India not only stood face-to-face with Australians but looked straight into their eyes and challenged them. They even took the upperhand.
The great cricketer has turned 45 today. Here are some of the best quotes about dada. Teammates and rivals alike could not stop respecting him.
On the off side, first there is God, then there is dada.
Rahul Dravid
---
Sourav's greatest strength is his mind. He is hardworking. Not only at nets but also mentally. He bounces back.
Sachin Tendulkar
---
Ganguly sacrificed opening slot for me. Made me a Test cricketer.
Virender Sehwag
---
I can die for such a captain.
Yuvraj Singh
---
Sourav stood by me when I was struggling. I owe a great deal to him. I can't express my gratitude to him in words.
Harbhajan Singh
Bengal Tiger always has his tail up. Ready to devour the opposition.
Navjot Singh Sidhu
---
Let me be honest to tell you that on the TV screen he looks different. He is a very warm person when you actually meet him.
MS Dhoni
---
When you see an Indian side with Ganguly in the line-up, you know it's game on. You don't have to like or dislike him. You have to respect him.
Steve Waugh
---
He has the ability to clear not only the ropes but even the stadium. Against spin, my god, he is really a murderer.
VVS Laxman
---
Sourav is my favourite. His leadership against Australia in Australia was astonishing. I have great respect for him.