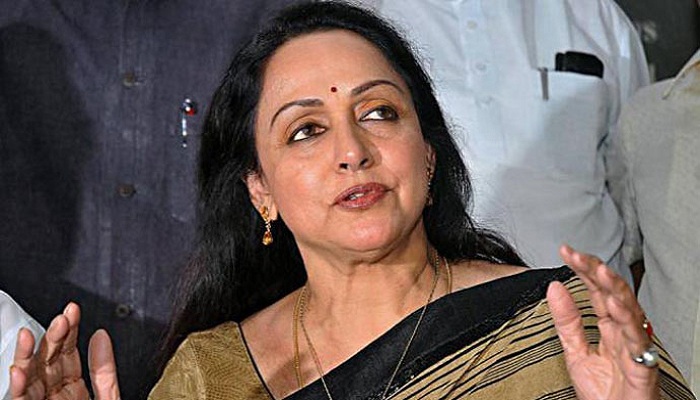 U.P Civic Elections 2017: MP Hema Malini fails to attend public meeting, BJP workers shout slogans against MP
Bharatiya Janata Party (BJP) supporters shouted slogans against actor-turned-politician Hema Malini after she failed to attend a public meeting near Deeg Gate on Wednesday, November 22.
The party workers called her an "opportunist" saying that they all had supported her supported her during her elections but she cancelled her attendance at the meeting at the last moment.
Defending Hema Malini, BJP media incharge from Mathura, Pradeep Goswami, told  that she had addressed seven public meetings on Wednesday and was not feeling well. Hema Malini, however, said that she is "absolutely fine". "I have been campaigning for the past five days and have never refused any program. I don't know what happened but I was told that program has been cancelled" she said,She also added that it is her constituency and she has been working best for it.
Accusing the "brokers" of the party trying to defame BJP, former councillor Suresh Patel said that nearly 2000 people were disappointed as they had been waiting to listen to "Hema Malini who is not just an MP but a Bollywood star too".
The BJP candidate from ward number 20 of Mathura contesting in the Uttar Pradesh Civic Elections 2017 said that they had arranged everything from their own pockets and hadn't expected this from their MP.