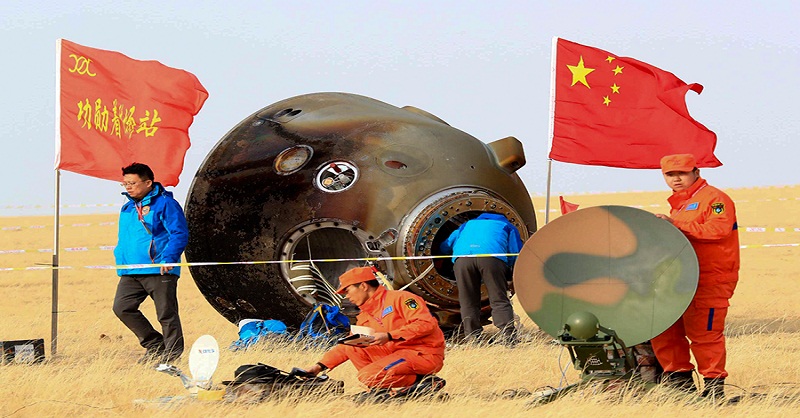 Tiangong-1, China's first ever space station will crash on earth within two months, as per a claim by a non-profit space research company Aerospace. This is the first instance where an estimate has been made about the crash of the space station which went out of control back in 2016. 
As per the claim, a non-profit research company, the space station will make its re-entry into the earth by around the middle of March, adding that the date could advance or delay by up to two weeks. This means that the re-entry and crash could happen any day between the last week of February to the early days of April.
While it is expected that bulk of the 8.5-ton vessel will be destroyed due to heat and pressure it experiences as it travels in high speed after entering the atmosphere, it is likely that some parts will survive the immediate disintegration. Small parts such as the chance gear and hardware could well survive the disintegration and land intact without causing any serious damage to life or property. It is also possible that bulk of these parts will fall into oceans that cover a large share of our planet's surface.
The crash, when it happens, will bring an end to the short but eventful life of the Chinese space station. Launched in 2011, Tiangong, which means heavenly palace, served as living space for several Chinese taikonauts (astronauts) including country's first female astronaut, Liu Yang. It was also used by China to carry out several manned and unmanned missions.
While China had announced in 2016 that they had lost control of the space station, it was speculated that the crash will occur somewhere around the end of last year.