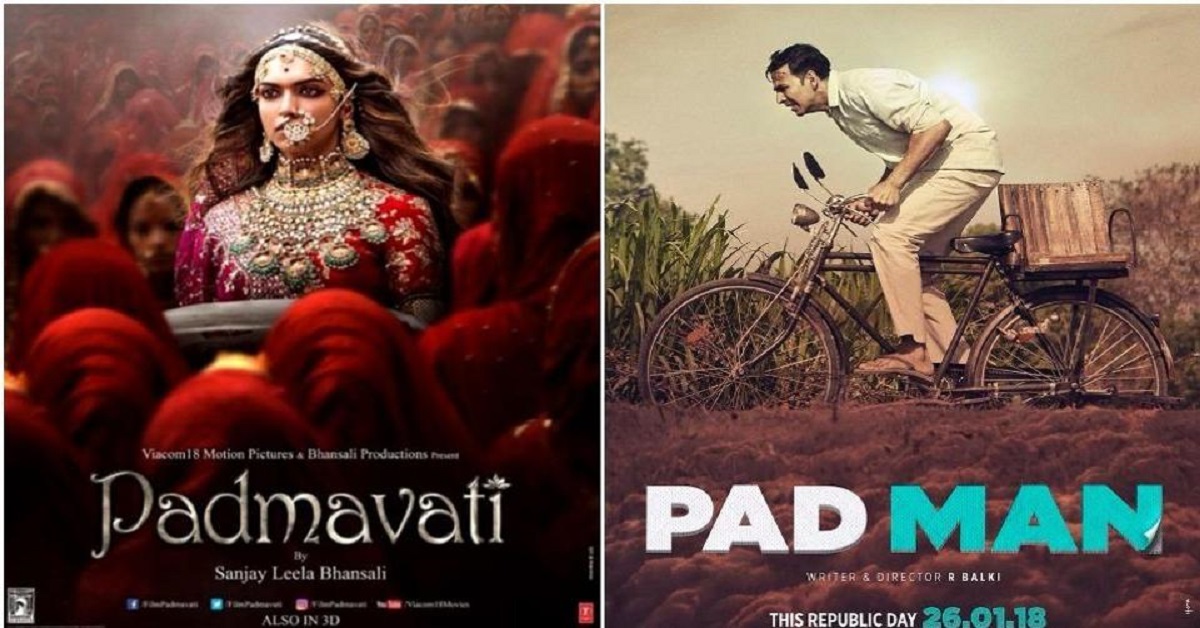 Amid controversies surrounding it, amid the death threats, Deepika Padukone and Ranveer Singh starrer Padmavat will hit screens on 25th January. Although Rajasthan has banned the movie, no other state has come up with such a decision despite the huge uproar created by Karni Sena who demand a complete ban on the movie.
The movie which was earlier slated to release in November last year later shifted its date to December and then postponed indefinitely due to opposition by Karni Sena.
But finally the movie is going to release but it will clash with another Republic day release, 'Padman' a movie starring Akshay Kumar.
https://www.eastcoastdaily.in/2018/01/08/breaking-news-padmavati-release-date-announced-follows-ban-government/
Earlier Aiyaari was to release along with Padman but now Aiyaari has postponed to Feb 9.
Now it is to be seen who will succeed in the clash between a Big budget movie like padmavat and comparatively small budget movie Padman.
Meanwhile, Akshay Kumar said that he is more than happy with the release of Padmavat along with Padman.