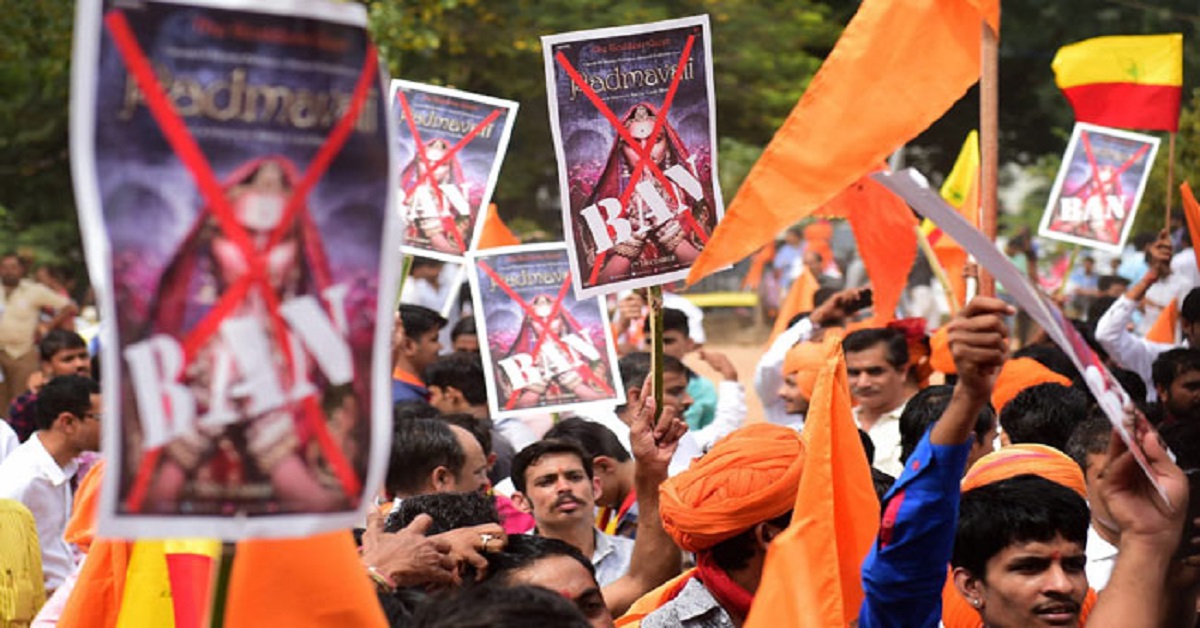 Will Padmaavat ever release? This thought is what is currently running in the minds of the Indian citizens. But with the protest ever continuing the film's release is doubtful.
Karni Sena members in Rajasthan and other places are meeting multiplex and cinema hall owners asking them to not screen the controversial film. Rajasthan and Madhya Pradesh today moved the Supreme Court seeking recall of its January 18 order by which controversial Bollywood movie Padmaavat was allowed to be released in theaters across India on January 25. Their appeal will be heard tomorrow.
Sanjay Leela Bhansali's period drama, Padmaavat, was earlier slated to release in December last year. However, following incessant protests by the Karni Sena and other groups, the film will now release on 25th January.
The fringe groups have carried protest nation-wide; burning tires and blocking roads.
Karni Sena have decided to knock on the doors of the home minister to prevent the release of the film.
READ ALSO: Padmaavat row : Karni Sena calls for Bharat Bandh on release date
Meanwhile, the Rajasthan and Madhya Pradesh have petitioned the top court for a review and said that states must be allowed to stop the film on grounds of law and order trouble. Their appeal will be heard tomorrow.
They are among the four states, along with Gujarat and Haryana, which had banned the film amid fierce protests by Rajput groups.
Haryana would not stop the film, Chief Minister ML Khattar said, "It was our duty to comply with the Supreme Court's order". He said: "If someone decides not to screen the film, it will be good but if someone screens the film, they will be provided security."
Sanjay Leela Bhansali had invited the Karni Sena for a special screening of his magnum opus. They have, however, turned it down and again asked for a ban on the film.
The outfit called the invitation an 'eyewash' and said that the makers do not appear to be 'serious about the matter.' In a letter sent to Bhansali Production by Shree Rajput Sabha's president Giriraj Singh Lotwara, the outfit said the CBFC appointed nine historians and experts to watch the film and suggest changes. However, according to the outfit, only three of them were shown the film. As per the new demands, the film should be shown to the rest six and changes be made to the film to accommodate their suggestions.