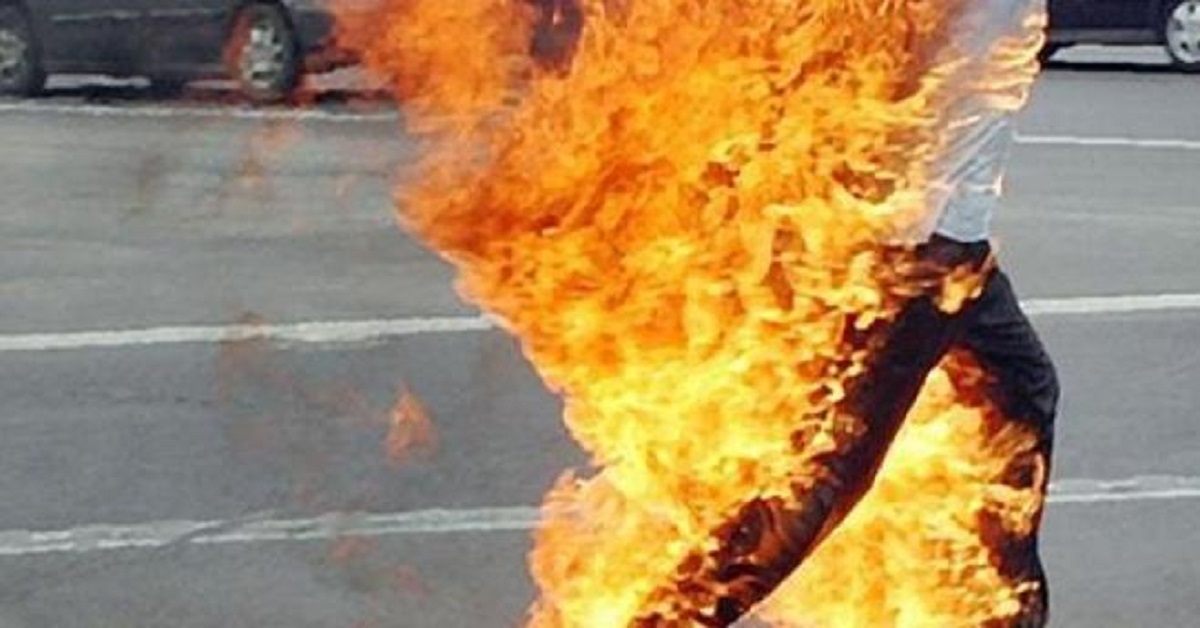 A 21-year-old cab driver named Manikandan allegedly set himself on fire at the Old Mahabalipuram Road (OMR) in Chennai after an altercation with the police.
According to reports, traffic police allegedly beat up the driver for not wearing the seatbelt. He was allegedly hit with an iron rod as well. Upset over this treatment, the driver then came back to his vehicle and doused himself with petrol that he had kept in the car.
He then set himself on fire. He was then rushed to the Kilpauk Medical College hospital by the police who allegedly assaulted him. Manikandan has reportedly sustained 50% burns and is receiving treatment.
In a video, that has since surfaced, Manikandan seems to be addressing an older man and says, "Anna, the police hit me badly. They used my caste name and then hit me with a rod." He further goes on to say that when he tried to take a photo, they spoke badly about his sisters. He also mentions that someone from Velachery has his mobile phone and original license.
Also Read: Husband and relatives caught senior woman police officer's illicit relation with CI of police
The traffic cops in the incident said that "There was no such assault to our knowledge. But we will investigate the matter further and get to the bottom of it. The driver is now out of danger and is receiving treatment," says an investigating official.
In November last year, a policeman from Kallupalam in Kanyakumari district was caught on camera whacking a bike rider with his lathi for not wearing a helmet and speeding past when asked to stop. The biker was grievously injured.
Following the incident, outraged passersby fought back with the police. The incident ended in a scuffle between the cops and the public. The constable who attacked the rider was placed under suspension following the incident.