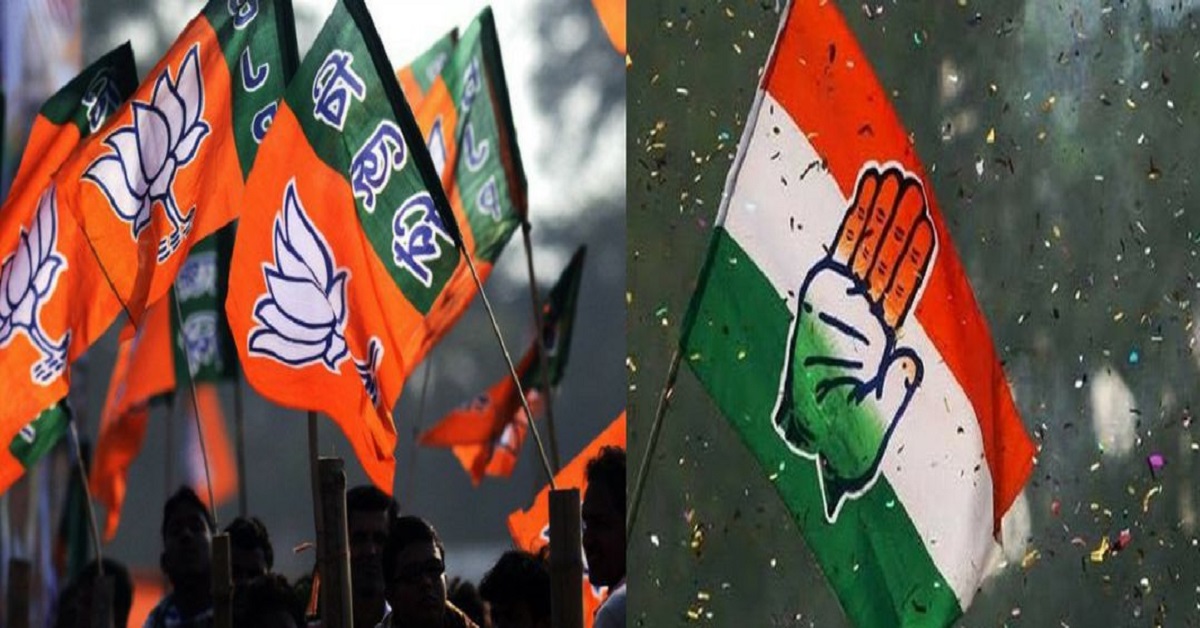 With the general elections to take place in 2019, the parties have begun their campaigns, rallies, and speeches, as well as accusations against each other. 
In what could be a preview of 2019 General Election, 18 leaders of opposition parties of varied hues held a silent rally in Mumbai on Friday under the banner of "Save Constitution", and the BJP, leader of the ruling coalition at both the Centre and in Maharashtra, countered it by evoking cultural nationalism through a "Tiranga Rally" later in the afternoon. Each side accused the other of undermining the Constitution.
Led by NCP president Sharad Pawar, leaders and representatives of opposition parties marched from the B R Ambedkar statue opposite the University of Mumbai at Fort to the Gateway of India in south Mumbai. Slogans or speeches were not made during the silent rally.
The BJP rally was led by city BJP chief Ashish Shelar and covered the distance between Chaityabhoomi in Dadar to Kamgar Maidan at Elphinstone, in central Mumbai, where Maharashtra Chief Minister Devendra Fadnavis took on the opposition leaders and asked, " What right do they have to talk of the Constitution?…. Why did they never express their gratitude to Ambedkar when in power?"
READ ALSO: Ahmed Patel confident of Congress's chances in 2019 elections
Sending out a call to all opposition parties, Pawar said at the end of the two-hour rally, "We have to save the Indian Constitution, which is under threat from the BJP government. All like-minded parties and leaders across the country have come together to make this (saving the Constitution) a common cause."
While indicating that he harbors no bitterness towards the Congress, Pawar said the NCP is willing to enter a political alliance with the main opposition party. He clarified that NCP will have no truck with the Shiv Sena, which has announced that it will contest 2019 polls from outside the BJP-led NDA.
Among top leaders who took part in the opposition rally were Congress's Prithviraj Chavan, Ashok Chavan, Sushilkumar Shinde, Alpesh Thakor, Trinamool Congress's Dinesh Trivedi, CPI(M)'s Sitaram Yechury, CPI's D Raja, National Conference leader Omar Abdullah, NCP leaders Praful Patel and D P Tripathi, rebel JD(U) leader Sharad Yadav, Gujarat's Patidar leader Hardik Patel, and Swabhimani Sanghatana leader Raju Shetti, the convener of the rally.
Eminent lawyer Ram Jethmalani also participated in it.
READ ALSO: BJP to have massive victory If Loksabha elections are held Today says Opinion survey
Sharad Yavad said, "Their (BJP-led government's) communal agenda is undermining the basic fundamental rights of individuals. This agenda is carried out sometimes in the name of cow vigilantism and at times in the garb of religion."
Abdullah said, "It is the time we save the Constitution to save the country…. Now even schoolchildren have to face violence in the name of banning a film (referring to the attack on a Gurgaon schoolbus). What kind of law and order, and government, do we have?"
Raju Shetti said, "We wanted to convey a message of solidarity against violation of Constitution. It was served."
At Kamgar Maidan, Fadnavis said, "Today, all 18 leaders and parties who have taken refuge under 'Save Constitution' are worried about their political future…. Babasaheb Ambedkar's Constitution has an inbuilt strength which no force in the world can ever threaten or alter. It does not require anybody's help to save itself. Those rallying under the Constitution know they are facing political threat after being rejected by the people."
He said, "If Indian democracy has survived and emerged stronger, it is because of the Constitution, which is among the best in the world. If the Constitution was ever undermined, it was during the Congress rule, when Emergency was imposed in 1975."