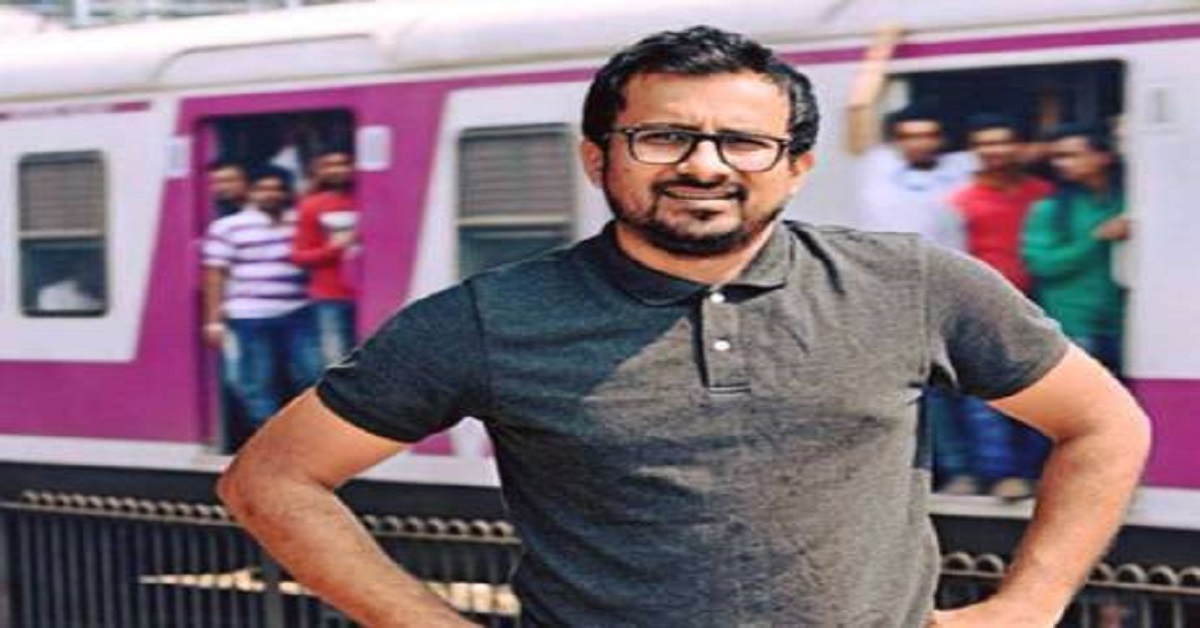 Atrocities are committed against women, yet more often than not it is not reported to the authorities. But this man takes matters into his own hands.
Unable to stomach the sexual harassment women face daily on trains and railway platforms, Dipesh Tank, 33, set out to fight this menace on his own four years ago.
The gang rape of Nirbhaya in Delhi and the Shakti Mills rape incident of a journalist in Mumbai shook him deeply.
"There was so much anger and frustration everywhere and I, too, thought to myself that wherever I see any incident of an affront to a woman, I'll see that I make it difficult for such men to repeat such acts," Dipesh Tank, 33, who then set out to form the War Against Railway Rowdies (WARR), told an international news agency.
During his daily commute for work from Malad in the western suburbs to Govandi in the East, he witnessed how miscreants hanging out of trains hurled verbal and sexual abuse at women commuters at stations or touched them inappropriately whenever they passed by on platforms.
READ ALSO: Akshay Kumar flags off Women Marathon
"I began to film these men on my mobile when I was on the train and sent messages to the railway police to apprehend the troublemakers at the next station. The police did respond whenever they could and I was able to help them nab over 140 men in the last four years," he says.
Even videos of young men performing stunts on the trains were handed to the police. "But it had dangerous consequences for me as I was beaten by the miscreants and sometimes just escaped falling off the train."
That's when he decided to record their misbehavior and catch them off guard through sunglasses with a high definition camera, which he got from the US through a friend.
"Unfortunately, it broke recently and now I would have to replace these expensive glasses, which cost over Rs25,000."
The money and the time spent on this mission is an outcome of his own "personal passion" and says, "I just don't understand this mindset of people who see something wrong being done and do nothing to help women."
READ ALSO: TVS teases new scooter in a video ahead of launch – Watch Video
Staggering reality
He is equally disturbed by what he has heard from his friends — that Monday nights can be traumatic for women commuters "since such notorious men travel by train at night to visit a temple in central Mumbai at dawn on Tuesday! On the way to a sacred place, they indulge in eve-teasing and harassing women commuters. And when their obnoxious behavior is recorded to be submitted to the police, they kick and attack our team members," he says.
"Railway rowdies" continue to go unchecked and unpunished by authorities. "The speakers in rail compartments dish out all kinds of ads but no announcements are made to warn such pests harassing women."
It's so important to stop such men, he feels. "It's not the fault of the police. We, as people, don't even consider such acts as a crime. The police, on the other hand, have many big issues like rape, murder, drugs and so on to deal with.
"But we have to realize that it all starts from here. I remember former police commissioner A.N. Roy saying that every time you stop an incident of sexual harassment; you are stopping a potential rape. The police can't be everywhere, so we have to stand up against it."
READ ALSO: Mumbai campaigns; parties begins rallies and accusations
'Take Her Back'
Most of the women are unaware that their molesters or eve-teasers have been caught on camera and caught by the police — all because one concerned person wanted the miscreants punished and not repeat this act.
It's a distressing situation and "more people must stand up to such harassment. I'm not a superhero, I, too, get scared. It's equally your job," he says.
Apart from WARR, Tank is also intensely involved with Take Her Back, his social organization fighting against trafficking of young girls who are pushed into prostitution.