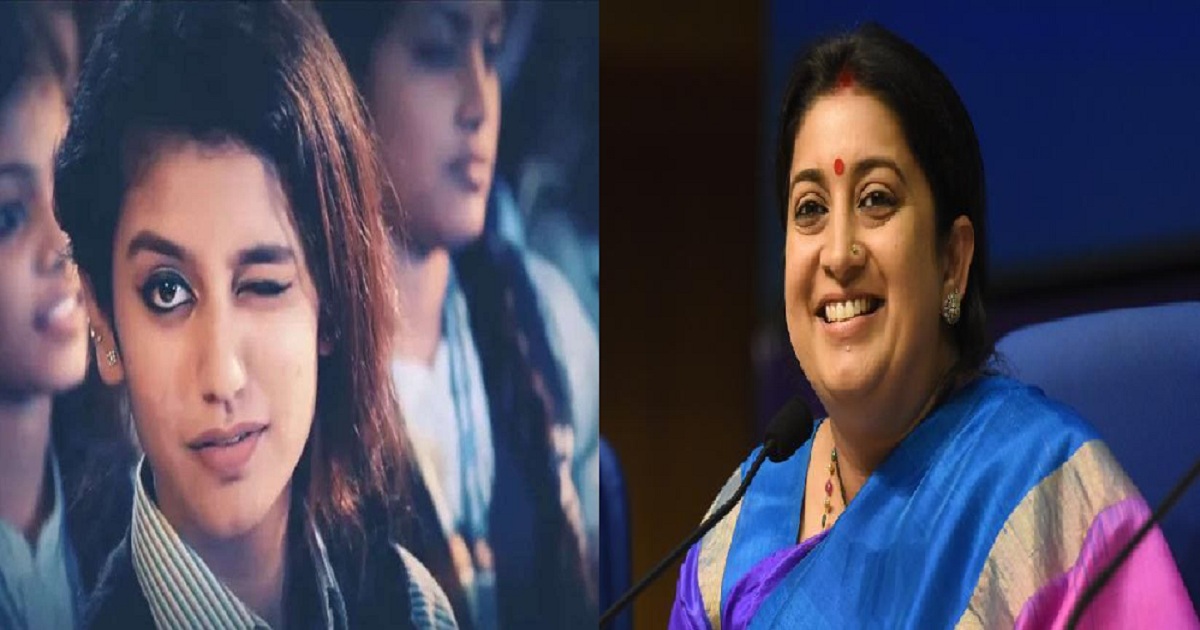 Raza Academy asks Smriti Irani to ban Priya Prakash Varrier's viral song 'Manikya Malaraya Poovi'
The Raza Academy has penned a letter to Union Information and Broadcasting minister Smriti Irani seeking a ban on internet sensation Priya Prakash Varrier's song 'Manikya Malaraya Poovi' from her debut movie 'Oru Adaar Love'.
The academy has alleged that the said Malayalam song insults Prophet Mohammad and his 'pious wife'. Asif Sardar, President, Rehmani Group, urged Irani to 'immediately issue instructions to the censor board and the film maker to cut the song and spare the nation from yet another controversy.'
Also Read : Priya Prakash Varrier's Viral Wink :Twitterians say Tendulkar's video more attractive than priya's wink, Priya's memes goes viral
The academy also held a protest in front of the Minara Mosque, where they held placards with messages like, 'Stop misuse of sacred personalities.'
Also Read : Now it is Priya Prakash and not Sunny Leone the first
The first song of Malayalam movie 'Oru Adaar Love' became viral on social media within few hours of its release because of Varrier's cute articulations and wink. Since then, the 18-year-old has become the talk of the town. 
Also Read : The lesson one should learn from what is happening after the overnight success of the music video of Priya Varrier
Due to be released only on March 1, Oru Adaar Love has the whole country waiting in anticipation to watch it. Despite being lead actress Priya Prakash Varrier's first full-length commercial film, the teaser has become a global internet sensation overnight.
Also Read : It's time to notice Roshan Abdul Rahoof, Know all about the guy who gushed over Priya Prakash Varrier's wink