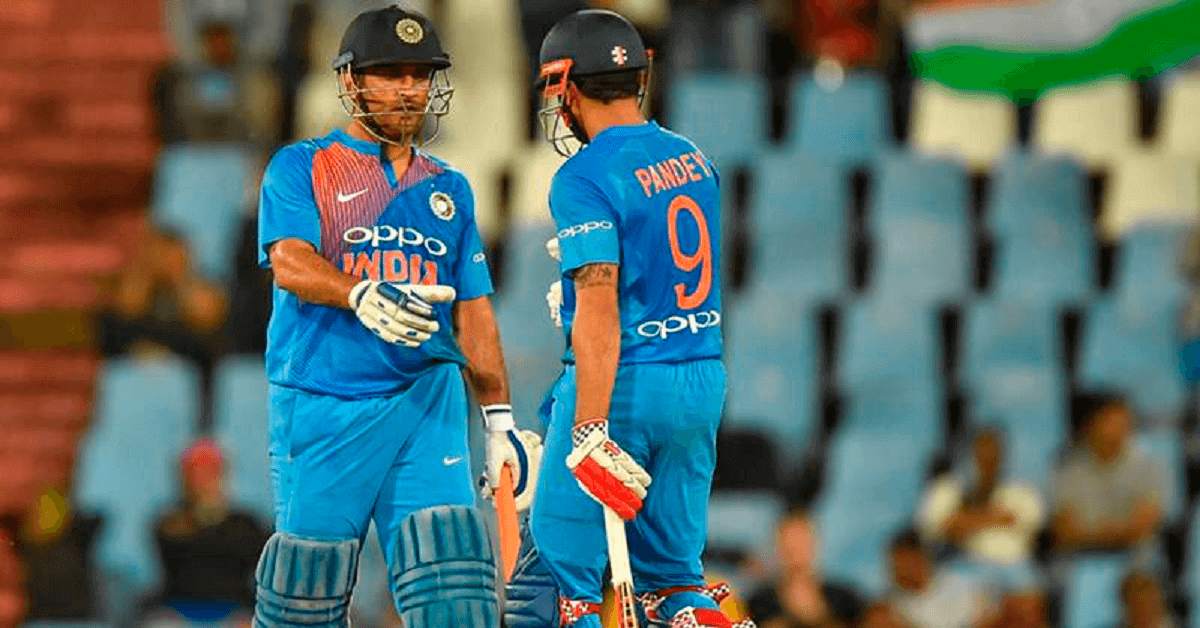 With the help of Klaasen's brilliant innings, South Africa managed to put a break to team India's winning streak in the second T20 match. For the first time in South Africa tour, India's middle order outshined the top order. As the top order failed to score big, the middle order batsmen Manish Pandey and Dhoni took up the responsibility and roared against the Proteas.
In a challenging condition, MSD scored 52 off 28 balls whereas Manish scored an unbeaten 79 off 48 balls. It was a vintage Dhoni, who played some of his trademark shots to notch up his second fifty in the shortest format. Both were involved in a brilliant 98-run partnership for the fourth wicket.
Also Read: Former Indian captain raised his distress over MSD and Hardik, also unhappy about Rohit Sharma
He has rarely shown his emotions on the cricket field. And that particular trait has fetched him the tag of being a 'cool' cricketer. But this wasn't same for him in the previous match. 
As the duo gave fans entertainment worth their money, in one of the rare moments, Dhoni was seen losing his cool at Pandey. The incident happened in final over of India's innings when Dhoni was at the crease. After the first ball, Dhoni was seen yelling at Pandey, asking him to focus towards him and not look elsewhere.
He is heard using cuss words to call Manish Pandey and is apparently scolding him too. The stump mic clearly caught Dhoni shouting, "Oye! Bho*&I$# Idhar dekh le. Udhar kya dekh Raha hai?!"