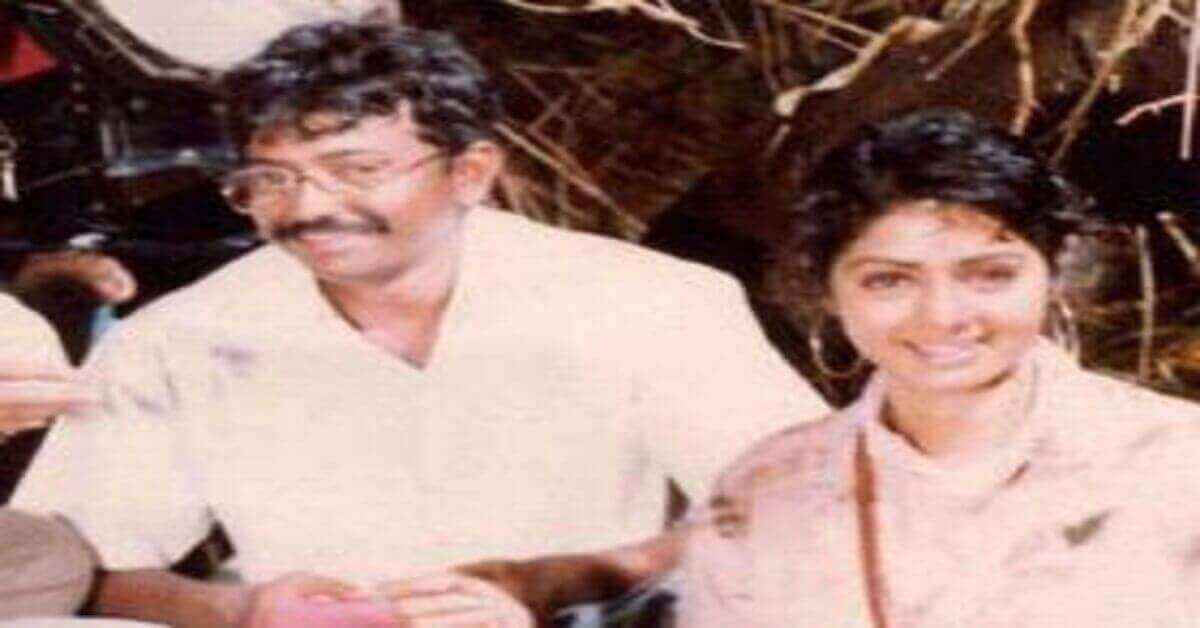 Not even the 'stone-hearted' Ram Gopal Varma could be immune to the death of the Indian icon Sridevi.
Ram Gopal Varma's love for his 'Kshana Kshanam' and 'Govinda Govinda' star Sridevi is a fact known by many.
When 'Awe' director Prasanth Varma had once put up a post way back in 2011 saying, "People are always comparing me with RGV. But really guys, there are 2 things common between us, surname and Sridevi," (sic).
RGV had posted a screenshot of the same recently, to reinstate the fact that he did, in fact, love Sridevi.
When the ace director heard the news of the star's passing on the early hours of February 25, he put out a post titled 'I HATE GOD FOR KILLING SRIDEVI AND I HATE SRIDEVI FOR DYING' on his social media.
READ ALSO: Ram Gopal Varma opens up about his dislike for Sridevi's husband; This is the reason!
In the post, he wrote in detail of how he first fell in love with her beauty when he watched 'Padaharella Vayasu' and how he would just stand outside her house, hoping to catch a glimpse of her, when shooting for his first film 'Shiva' with Nagarjuna and Amala.
He also explains in detail how every single detail from the first time he met her is etched in his mind, he wrote, "The way Sridevi sat in front of me in the candlelight got imprinted in my mind like an exquisite painting and with her image completely filling both my mind and my heart I started writing Kshana Kshanam." (sic)
He reveals that 'Kshana Kshanam' was his love letter to Sridevi. He ends the post with, "I love you Sri wherever you are… and I will always love you." (sic).
However, the long post proved not to be much of a closure for the director, who went on to write a series of posts through the day to come to grips with losing his 'love'. He posted few pictures of himself with the beautiful star, cursing God and calling 'Jaamu Rathiri' from 'Kshana Kshanam' the 'best song' he ever shot in his career.
READ ALSO: Actress Sridevi can be saved if this two things given on time
The director seems to not have come to grips with the fact that she's no more even the next day because he has posted a meme featuring him, Sridevi and a dialogue from Sandeep Vanga's hit film 'Arjun Reddy' that implies that he has really been extremely affected by her death.
Fans of the director, some of whom even call him 'stone hearted', seem surprised to be seeing his emotional and vulnerable side. While many comments, offering him support and condolences, some others also comment, feeling surprised to be seeing a whole new side to him.