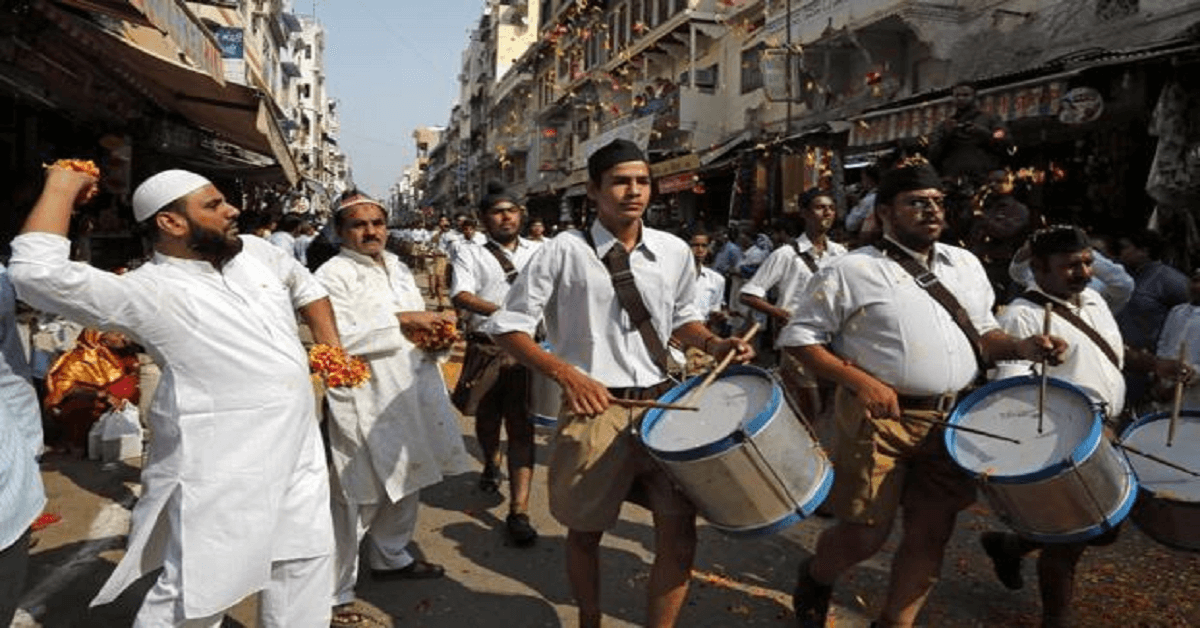 After making some inroads into the Muslim community in many parts of the country, especially among woman with the aggressive campaigning to ban 'Triple Talaq', RSS is now trying to strengthen its outreach further among the community by announcing freebies like uniforms and books for the Orphans and monthly pension to a divorced woman.
Though RSS has denied any such plans, its affiliated organizations like the Muslim Rashtriya Manch is moving towards this goal. This has very much importance since Lok Sabha election is scheduled to take place in 2019. Narendra Modi led NDA will be seeking a second term in 2019.
This has very much importance n states like Uttar Pradesh where 20 percent of total population is Muslims and a tying up of SP-SP will be a big headache for the BJP which is ruling the state.
Also read: Only India can show the right path to the world, feels RSS chief Mohan Bhagwat
Indresh Kumar who is the guide of Muslim Rashtriya Manch said that initiatives like the monthly pension scheme of Rs 500 per divorced woman were efforts to "bring light" to the otherwise dark and gloomy setting these women are forced to live in.
In the beginning, MRM was going covertly on this matter but now it is slowly becoming open. According to many close to the saffron outfit, they want to make the Muslim community aware of the nationalistic aspect of RSS.
RSS is also doing so much work on the ground to attract minorities towards it and this was also evident from the frequent visits by RSS chief to the state of Uttar Pradesh. The state is very much important to BJP, as it sends 80 MP's to the parliament.