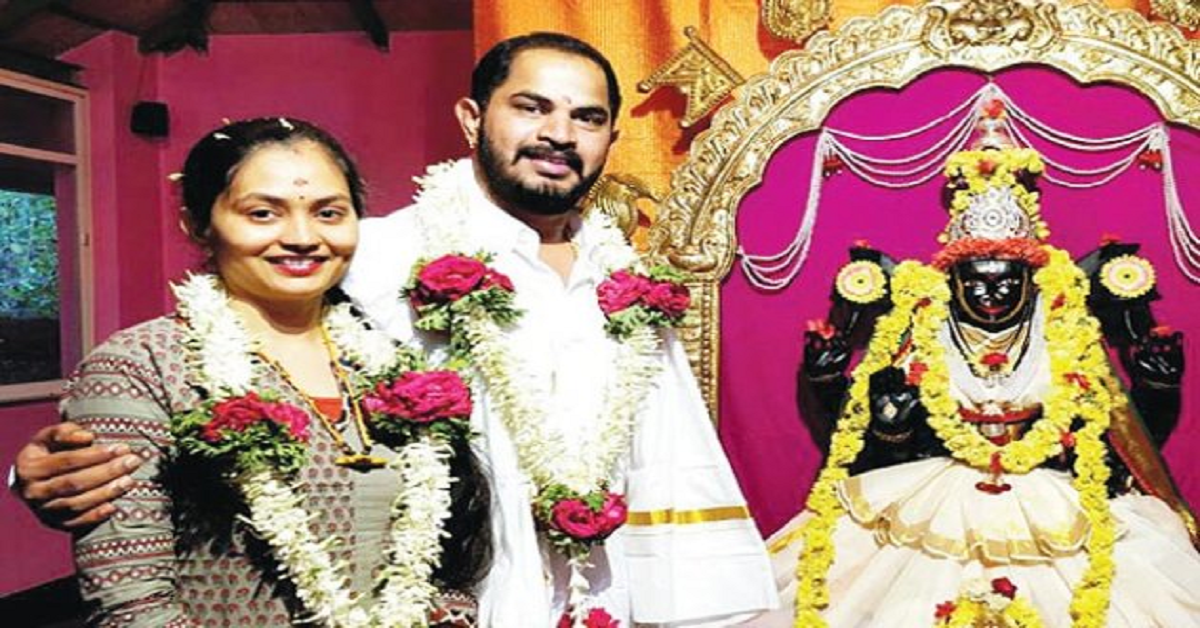 Daughter of an MLA, in love with a man, goes 'missing'. Father files a police complaint. Police are on the lookout. They trace the kin of the boy who have checked into a resort in Mysuru. Police get information that their wedding is scheduled atop Chamundi Hill. A 40-member team of police personnel, accompanied by the girl's mother, rush to the resort for investigations only to find out that it was a trick to mislead them.
A missing complaint of Lakshmi was lodged on March 6 and a day later, Lakshmi uploaded the pictures of her marriage with Gowda on social media sites. Based on this information, the police had searched a resort near Mysuru also, but could not find the girl.
After coming to know about the missing complaint, the couple met actor Vijay at the former's home on Friday. Vijay, in turn, brought the couple to the police station.
The couple, in a video recorded statement, said that they had married of their own free will.
Meanwhile, Lakshmi's brother Suraj said that his sister had not mentioned anything about her love affair.
"Had she informed, we would have got them married," he said and expressed displeasure over Vijay bringing the couple to the police station.
Also Read: Police filed case against Sunny Leone for a serious social issue