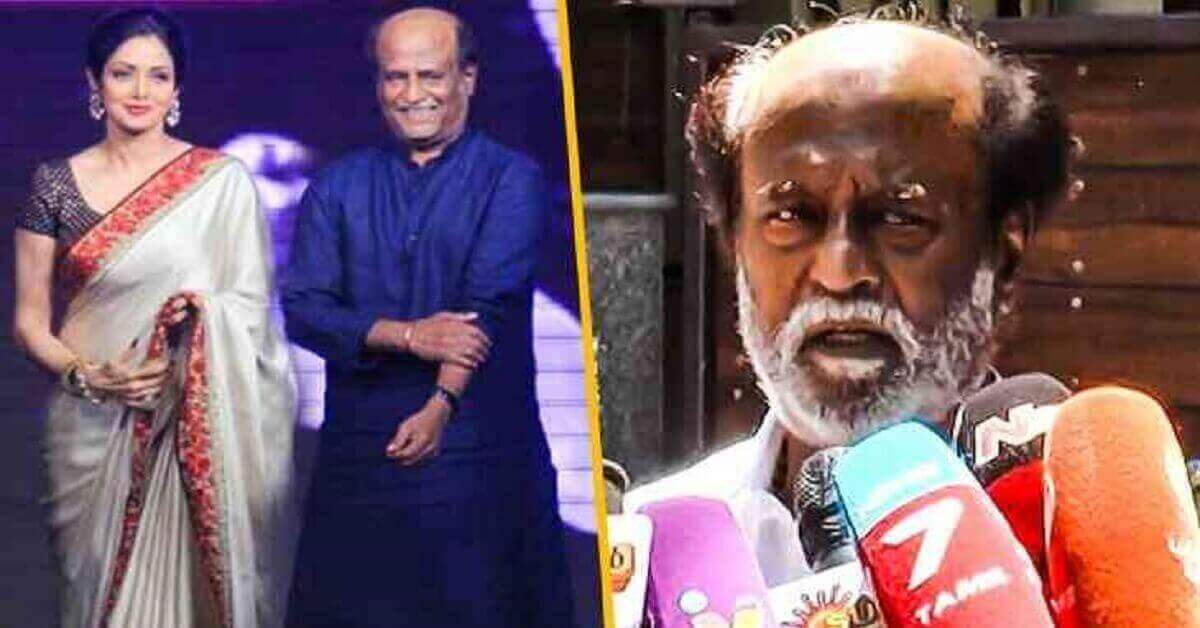 Legendary actress Sridevi breathed her last on February 24 in Dubai due to accidental drowning. The actress' funeral took place in Mumbai which was preceded by a prayer meeting.A final round of prayers was held on Sunday in Chennai which was attended by many celebrities in the Tamil industry. However, many were surprised by the absence of Superstar Rajinikanth, an actor who shared a great friendship with the late actress.
According to latest reports, the Tamil superstar was not able to attend the function as he is currently in Jammu pursuing a 'spiritual journey'. Another superstar Kamal Hassan also gave the event a miss. It must be noted that both Rajinikanth and Kamal Hassan had been in Mumbai to pay their last respects to their great friend.
ALSO READ: Kamal Hassan raises his voice against NDA government and its policies
Earlier, Rajinikanth had mourned Sridevi's death by saying, "I'm shocked and very disturbed. I've lost a dear friend and the industry has lost a true legend. My heart goes out to her family and friends. I feel the pain with them #RIPSridev … you will be missed."
According to sources, the actor-turned-politician, in his "spiritual journey in the Himalayas," will be visiting Shivkhori shrine in Reasi district of Jammu and Kashmir. which is devoted to Lord Shiva. Earlier, he had announced that his politics will be spiritual politics.
Sridevi, who acted with Rajinikanth in about 20 films, had her ashes immersed in Rameswaram and Haridwar by husband Boney Kapoor.