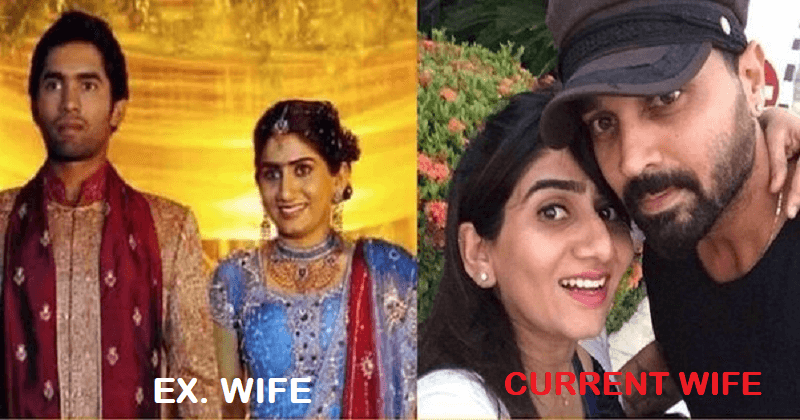 Virender Sehwag And Aarti Ahlawat
Its been more than 12 years that both Virender Sehwag and Aarti Ahlawat got married to each other. Aarti was Virender's distant relative.
Upul Tharanga And Nilanka Tharanga

His wife was first married to another Sri Lankan player whose name was 'Tilakratne Dilshan'. 
Shahid Afridi And Nadia Afridi

Shahid Afridi is a Pakistani player. He and Nadia Afridi were cousins but later their father arranged their marriage.
Also Read: Poonam Pandey posted surprise pics from a bathroom for Indian Cricket team
Murli Vijay And Nikita

Before Nikita got married to Vijay, she was already married to Mumbai Indian's wicket-keeper Dinesh Karthik
Saeed Anwar And Lubna

Pakistani cricketer Saeed Anwar got married to his cousin, Lubna, who is a doctor by profession.