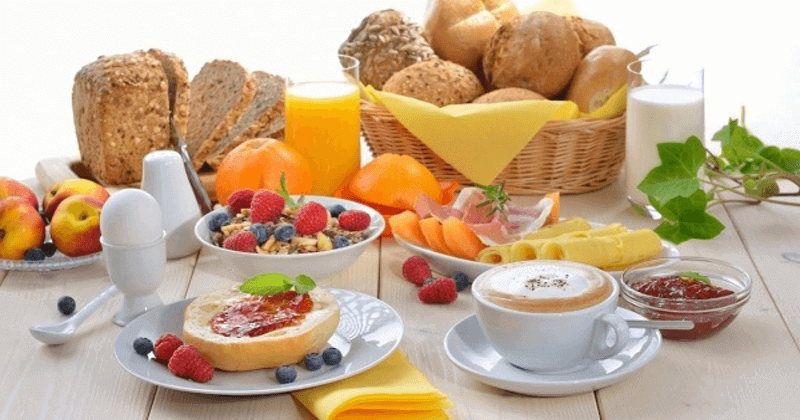 The wine, the food, the scenery of Italy. Though you all of it at your home, the food you can.
Here is a simple Italian breakfast recipe.
HALF-AN-HOUR BREAKFAST RECIPES
ITALIAN GARDEN FRITTATA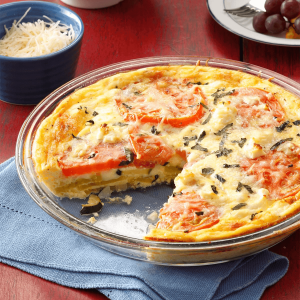 Serve this pretty frittata with melon wedges for a delicious breakfast or brunch.
MAKES: 4 servings
TOTAL TIME: Prep/Total Time: 30 min.
INGREDIENTS
4 large eggs
6 large egg whites
1/2 cup grated Romano cheese, divided
1 tablespoon minced fresh sage
1/2 teaspoon salt
1/4 teaspoon pepper
1 teaspoon olive oil
1 small zucchini, sliced
2 green onions, chopped
2 plum tomatoes, thinly sliced
READ ALSO: The best comfort food to be served as breakfast
DIRECTIONS
Preheat broiler. In a large bowl, whisk eggs, egg whites, 1/4 cup cheese, sage, salt, and pepper until blended.
In a 10-in. broiler-safe skillet coated with cooking spray, heat oil over medium-high heat. Add zucchini and green onions; cook and stir 2 minutes. Reduce heat to medium-low. Pour in egg mixture. Cook, covered, 4-7 minutes or until eggs are nearly set.
Uncover; top with tomatoes and remaining cheese. Broil 3-4 in. from heat 2-3 minutes or until eggs are completely set. Let stand 5 minutes. Cut into wedges. 
 Health Tip: Using six egg whites, which is equivalent to three whole eggs, saves almost 30 calories and 4 grams fat per serving.
NUTRITIONAL FACTS
1 slice: 183 calories, 11g fat (5g saturated fat), 228mg cholesterol, 655mg sodium, 4g carbohydrate (3g sugars, 1g fiber), 18g protein. Diabetic Exchanges: 2 medium-fat meat, 1 vegetable.
NOTE:
Those ingredients that are not available in your region, use your creativity & mix n' match or substitute it.