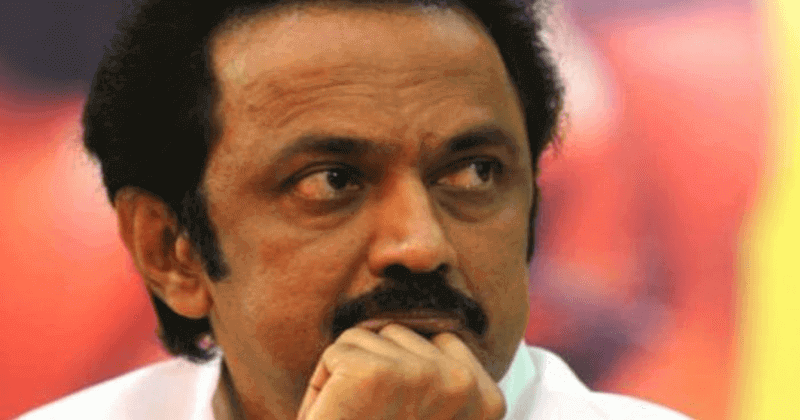 In India, there is a figurative (but real) division- North and South India. But with the way things are going will it be further divided?
Dravida Munnetra Kazhagam (DMK) working President MK Stalin on Friday said he hoped India's southern states came together to demand autonomy for a separate Dravida Nadu.
"If it [such a situation where southern states come together for the demand] comes, it would be welcome," Stalin said in Erode at a press conference when a journalist put forward the idea. "We hope that such a situation arises."
On a side note, MK Stalin is supporting TDP's no-confidence motion along with 28 other parties.
READ ALSO: Will Shiv Sena back TDP's 'no-trust' motion after this secret meeting?
BUT IS IT POSSIBLE TO FORM DRAVIA NADU?
According to K. Thirunavukkarasu, historian of the Dravidian movement, said, "Theoretically what Mr. Stalin said is possible. Dravida Nadu comprising the five southern States and Union Territory of Puducherry can be achieved. Mr. Stalin has only reiterated what has been said in rule-2 of the DMK (constitution)." Annadurai had suggested a Dravidian union within the Constitution. He wanted to reshape the Constitution so that it became federal and full autonomy was achieved.
Maniarasan, leader of Tamil Desiya Periyakkam, however, dismisses Mr. Stalin's statement, saying that it was a ploy to quell the emergence of Tamil nationalism. "If he (Mr. Stalin) is really serious about creating Dravida Nadu, let him visit the neighboring States and muster support. Is he ready to include the proposal in the election manifesto of his party? Is he ready to convene a special general council of the DMK to propagate the idea," he asked.
Mr. Maniarasan said the late EVK Sampath made a clear explanation when he gave up the idea of Dravida Nadu and advocated Tamil Nationalism. "We spoke in praise of Tamil kings like Raja Raja Chola and Rajendra Chola even when we campaigned for Dravida Nadu. But we never gave any credit to Krishna Devaraya and other kings," Mr. Maniarasan quoted Sampath as saying.
READ ALSO: Periyar's statue vandalised after BJP leader's Facebook post
WHAT IS DRAVIDA NADU?
Conceptually, Dravida Nadu is a separate nation geographically identified with South India and whose inhabitants belong to the Dravidian race, in contrast to the North Indian Aryans. Social reformer EV Ramasamy – popularly known as Periyar – was one of the first thinkers to propound the concept. He had led the Dravidian movement in Tamil Nadu.
The idea fizzled out gradually after the 1960s as the southern states got occupied with various other inter-state and intra-state problems.